Nowadays, having a good online presence is essential for any kind of business. People study, work and most of them shop online. And they do it more frequently than you think!
Over the last few years, e-commerce has become an indispensable part of the global retail framework. Like many other industries, the retail landscape has undergone a substantial transformation following the advent of the internet, and thanks to the ongoing digitalization of modern life, consumers from virtually every country now profit from the perks of online transactions.
Undoubtedly, the Coronavirus pandemic has been having a significant influence on e-commerce and online consumer behaviour around the world. In 2020, over two billion people purchased goods or services online, and during the same year, e-retail sales surpassed 4.2 trillion U.S. dollars worldwide.
The direction that commerce has taken in the recent years is now clear, just think that the chambers of commerce open more online sales activities than physical stores.
However, creating an e-commerce can seem like a real challenge, especially if you have no experience with CMS and site builders and if you don't really know how much it costs to develop an e-commerce and what it means to manage and to maintain it.
But don't worry: the truth is that you don't need to know all these things because you can create and manage your e-commerce by yourself in a simple way. Let's find out how.
What is an e-commerce store? Why should you create one?
An e-commerce site is a store that allows you to sell your products and services directly online, usually through a third-party payment system that guarantees the security of the data and funds transferred as online payment methods.
An e-commerce can be both the starting point of a new business and the digitization of a physical store that wants to strengthen its online presence and expand its customers beyond the borders of its territory.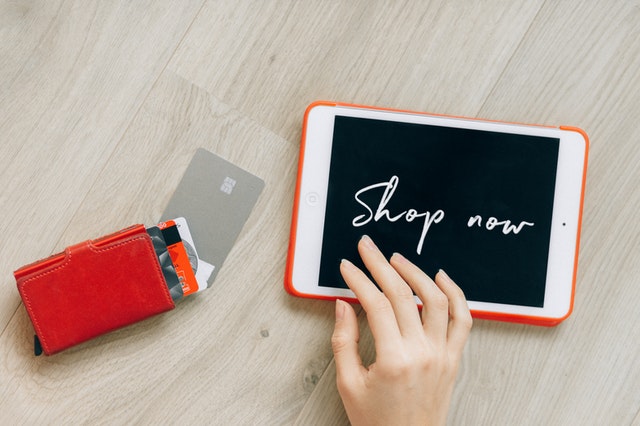 How much does an e-commerce cost?
Developing an e-commerce from scratch requires the work of one or more experienced developers which will have a very high cost. A customized e-commerce is a solution usually adopted by large companies, which need customized solutions that cannot be reached through other systems.
In 99% of cases, if you contact the local web agency, the e-commerce is developed on already existing platforms (the CMS that we will explore further on), which partially guarantee the result, and the cost can vary and start from 5.000 euro.
However, the cost for development is not the only factor to be evaluated for this solution: unlike a normal website which, once finished, requires no interventions except for small annual adjustments, an e-commerce site must be updated often in the content, in the product catalog and you have to manage orders, deliveries and customer service.
In a nutshell, if you opt for this solution, you will have to learn how to use the CMS at the base of the ecommerce you paid for and it will certainly require commitment.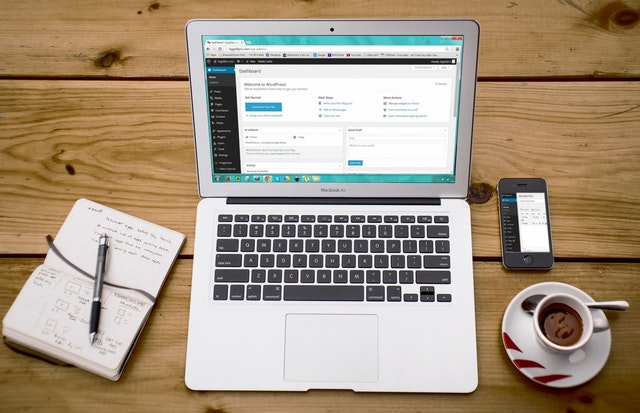 Another mistake that is commonly made is to believe that creating an e-commerce is the solution, that's all there is to it. So you think you will spend 5,000 euros and that the investment will immediately bring results, as if by magic.
Unfortunately, in reality, an e-commerce needs SEO optimizations and advertising to grow over time. Consider that Amazon, which is now the e-commerce par excellence known by everyone, in 2019 spent 11 billion dollars on advertising.
If you have a small business and don't have such a large budget, we advise against this solution and we offer you two low-cost alternatives to build your online store, so that this budget can be used to get your newly created e-commerce off the ground.
How to create an online shop
To create a do-it-yourself online shop you have two options, the first directly related to what has already been explained above:
You can create it using a content management system (CMS). CMS are softwares that allow you to create, manage and edit digital content through pre-made components. CMS are powerful tools that allow the creation of professional e-commerce. However, they require an in-depth study and a minimum of experience in programming and graphic design.
You can create it by using an e-commerce platform such as vetrinalive.com. It is a SaaS (Software as a Service) solution that offers the construction, hosting, maintenance of the e-commerce site and some marketing and SEO practices in a single package.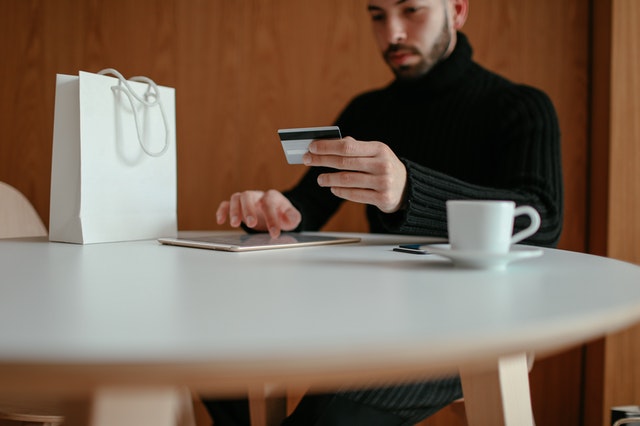 If you are not a web expert or have no technical experience in website development, creating an e-commerce with a SaaS platform such as Vetrina Live is the simplest, fastest and cheapest option. You won't need to ask developers or graphic designers for help, and you can still sell your products effectively.
When you register on vetrinalive.com, you immediately get a pre-built e-commerce that does not require code or other complicated configurations. All you have to do is enter your information and add products to start selling online right away.
How to create an e-commerce with Vetrina Live
If you have just opened a business and want to immediately start selling online, or if you want to digitize your physical store to expand your clientele and not be left behind with the times, Vetrina Live is the platform you were looking for. It is such a simple platform that it can be used by anyone.
In a few steps you can create your e-commerce:
Register on vetrinalive.com; you can try it for

free for 7 days without obligation.

Follow the setup wizard: in a few steps you will have a complete shop.
Share and advertise your store on social networks and in your shop.
Improve your ranking on Google by following our mini guide on "How to position your online store on search engines".
Do not wait!
If you have made it this far it means that you are really thinking of creating your e-commerce. Now we have also provided you with a tool that allows you to do it in a very short time, so what are you waiting for? Don't put off until tomorrow, create your online store today!