The food delivery service is a must-have for catering businesses that want to stand out from the competition and to have a gesture of attention towards their customers, giving them the opportunity to enjoy their favourite dishes in complete comfort and without having to leave their house.
At a time when the Coronavirus emergency has caused significant restrictions on catering, what has always been a hallmark of quality (home food delivery) has transformed into a tool capable of saving your business from the current difficult situation and increasing turnover in the future. In fact, restaurants, pizzerias, ice cream parlors, etc. that already make or decide to start a food delivery service have an extra gear and greatly strengthen their market identity.
On the other hand, we shouldn't forget the widespread popularity that food delivery businesses have gained in the last years: more and more people are drawn towards meal delivery subscriptions, mainly for its convenience. Additionally, food delivery businesses usually offer home-cooked meals, which are healthier options than what their fast food and restaurant delivery counterparts provide.
To start a food delivery business is not difficult in itself, thanks to the numerous apps for home delivery available on the web. In fact, in the recent months, many restaurateurs have begun to start a local food delivery service to cope with the Coronavirus emergency, often improvising. As a result, the home delivery market quickly saturated and the number of negative reviews increased (delivery delays, food arrived cold or even orders paid and never received). It follows that improvisation does not help.
Whether you are a catering professional wondering how to start a food delivery service in a small town or a kitchen passionate investigating how to start food delivery business from home: before launching yourself into the world of the deliveries, you have to learn and create a professional system, especially now that the home delivery service could be the lifeline for your restaurant business.
In this article, we'll give you some important tips aimed at helping you in the decision of starting a food delivery business from home or to start a food delivery service for your restaurant.
Food delivery service or food delivery business?
Before starting by explaining how to start a food delivery service or how to start a food delivery business from home we have to specify the difference between these two types of food delivery services: restaurant delivery services and meal delivery services.
When we talk about starting a food delivery service we refer to restaurant delivery service which consists of home delivering to customers the dishes that the restaurant already offers on its menu. The restaurant can provide this service on its own or to use third party applications, charging customers a delivery fee.
On the other side, we talk about starting a food delivery business from home, we refer to meal delivery service that means that a chef or cook, often based at their home or a rented kitchen, provides pre-made meals or home meal prep ingredients that are delivered to homes or businesses.
Now that the difference between the two kinds of delivery service is clear, we can move to give you some tips both for existing catering businesses and for new entrepreneurs.
How to start food delivery service: tips for catering businesses
If you're reading this article, the first assumption is that you have a catering business (a restaurant, a bar, a pizzeria, etc.) facing financial difficulties due to the Covid-19 emergency, and that you are wondering how to start a food delivery service to help your business survive and overcome this hard time.
To help you in this task, we have listed the main rules on how to start food delivery service intended to be successful. Obviously, it is important that the service is fast and efficient, that the food arrives in perfect condition and that, today more than ever, all hygiene and safety regulations are respected. Let's see how to make it possible.
1. Recruit your own delivery persons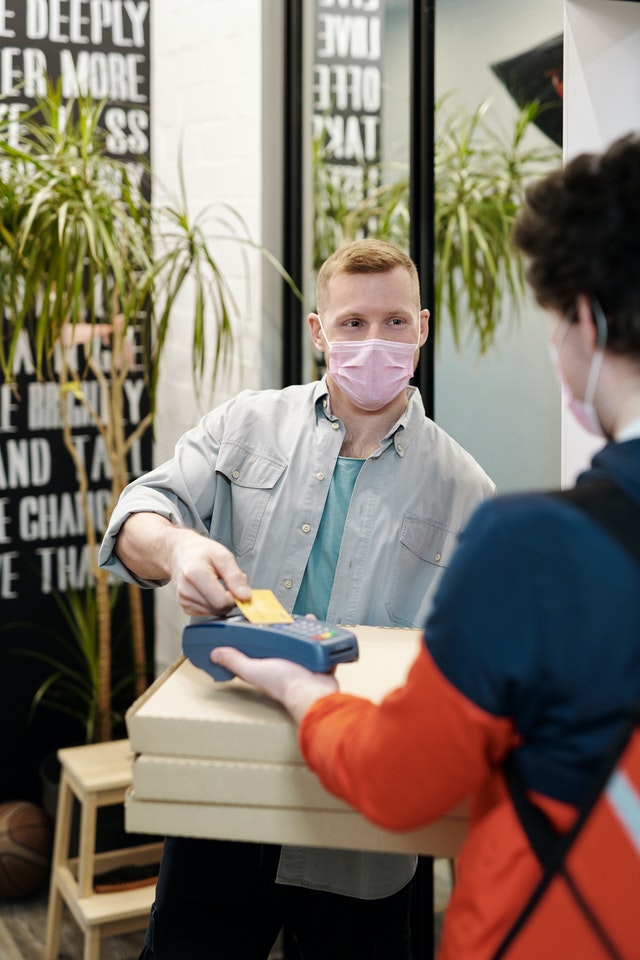 While there are many food delivery platforms to rely on, it is equally true that most consumers still prefer to order directly from their trusted restaurant rather than go through a third party app offering a home food delivery service. So, if you can, recruit your own delivery persons to do home delivery.
By making use of internal messengers, you can keep the quality of the entire process under control, from dish preparation to home delivery, all for the benefit of your brand. Remember that the person designated for home deliveries will be the face of your restaurant in front of the customer, so it is essential that the delivery person is trained and able to handle any problem that may arise.
In this moment of emergency, to start the food delivery service it may be a good idea to involve your current staff, at least in the start-up phase of the service. If, on the other hand, you don't have enough staff to carry out this task, choose the home delivery app carefully.
2. Decide the perimeter of your food delivery service
The second step is to define the perimeter within to extend your food delivery service. The maximum distance you can cover depends a lot on your restaurant menu, the dishes you have chosen to deliver and their perishable nature. If food is easily spoiled, it will be necessary to define a narrow perimeter, in which each customer can be reached in a few minutes; on the contrary, if the food has a long shelf life, a wider range of home deliveries is also good.
In any case, an optimal perimeter is the one that allows you to reach your farthest customer in a maximum of 10-15 minutes, to the advantage of the quality of the food that will arrive still hot and well presented. Nobody wants to eat a pizza that was baked half an hour earlier, don't you think? If you are going to start a food delivery service in a small town, you'll surely have an advantage on this point.
3. Choose the mean for your food delivery service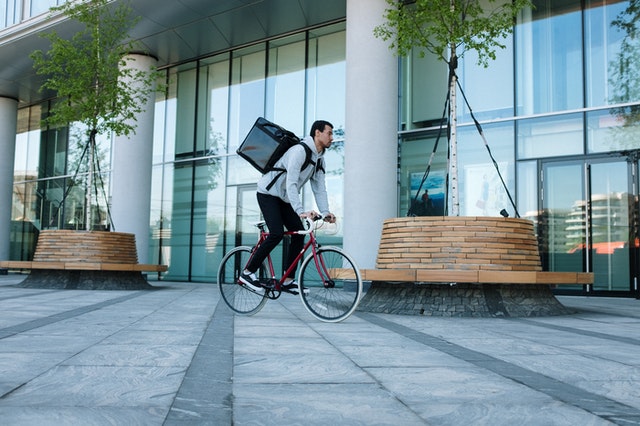 Depending on the delivery perimeter you choose, you can opt for different types of means of transport: in order of preference, the choice can fall on a scooter (preferably an electric one), bicycle and car. The moped is an agile vehicle that allows you to complete home delivery faster than other means. Unfortunately, it is not always possible to find a collaborator who has a motorbike; in this case you can consider taking a company scooter for your food delivery business.
The bicycle is certainly more eco-friendly, but it does not guarantee the same delivery speed as a moped, while the car is the most polluting, cumbersome (you will have to park to do the delivery) and slow option of the three (imagine being bottled up in traffic!).
4. Use containers suitable for food delivery
As we mentioned, when thinking on how to start a local food delivery service you have to make sure that the food arrives at the customers' houses still warm and with a good presentation. In this sense, it is important to choose the right containers for your food delivery service.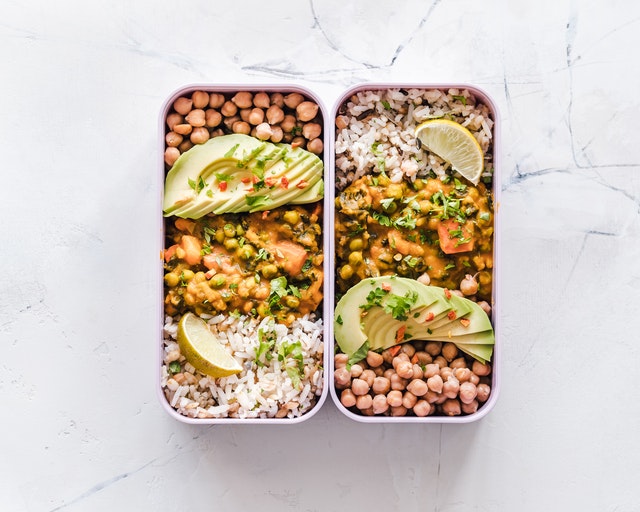 In the specialized large-scale distribution there are Isothermal Boxes of all types that meet every need for the home delivery of sandwiches, pizza, ice cream or any other cold or hot food. In any case, the standards that these containers must meet concern hygiene, cleanliness, resistance, solidity and the presence of MOCA certification (Materials and Objects in Contact with Food).
How to start a food delivery business from home: tips for entrepreneurs
The second assumption about you reading this article is that you enjoy preparing meals at home and, looking at the popularity gained by food delivery businesses in the last years, you're seriously considering the possibility of converting your passion into a job and becoming an entrepreneur.
At this point, you are surely wondering how to start food delivery business from home, reducing risks and investments at most. Here we are to give you some advice.
1. Research your target market first
Like any other business, the first step consists in researching your target market. Identify what your target market would like to have for their meals and study the locality in which your target market is situated, then customize your offer. To make an example: if your target customers are the students of a nearby university, you may want to focus more on light and heavy snacks; while if your target market is the employees of an adjacent office building, you may want to offer healthy lunch meals.
Once you have identified what your target market is, choose a catchy name for your business to be appealingl to that audience and customize your meals according to your target needs.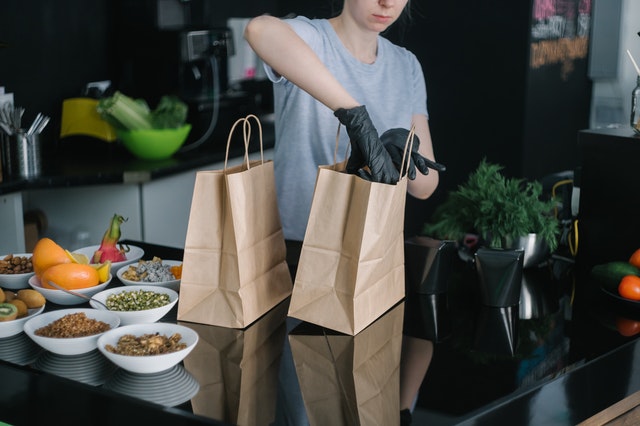 2. Prepare your needed materials
Luckily, to start a food delivery business from home you don't need to have a significant initial capital. You don't even have to purchase a lot of materials, appliances or utensils for your meal preparations, because most of them are already found in your home. You may need only the following:
Plastic or cardboard meal containers and utensils for delivery
Big pots and pans that allow you to cook meals in large batches
Big food containers where you store your food after cooking them.
3. Develop a marketing strategy
Every business needs a marketing strategy, so do you when it comes to start a food delivery business from home. You need a marketing strategy to determine how to reach your target market effectively, especially if you're still at the beginning. You can focus on word of mouth by neighbours and friends, digital marketing campaigns on social media (like Facebook and Instagram) or leaving flyers and posters in nearby offices, schools, or residential areas. Don't forget to create a great-looking logo design!
4. Create a business and a meal plan
Well, you've decided to start a food delivery business from home and we congrat you for your bravery. At this point, no matter how small your business is, you need a business plan and a meal plan for every week. With a business plan, you can foresee if your food delivery business will have a return or if you will merely be getting a break-even amount.
In your business plan you should include:
Cost of selling each pack of food, per meal and per location
Grocery list and price of ingredients
Other necessary costs for meals preparation (such as gas, electricity and labor)
Labor expense for your staff – for example if you have a part-time assistant for delivery or cooking
5. Accomplish your licenses and permits
Last but not least, to start a food delivery business from home it's essential to apply for all the licenses and permits needed and to fulfil all the necessary duties, such as: business permits, tax payments, sanitary permits, food handling seminars and permits.
Even if you run your business from home, the advantage of having all your licenses and permits ready is that your customers will trust you more as you're a legit business, and that's specially important in this historical period where people want safety and health guarantees.
Strategies to promote your local food delivery service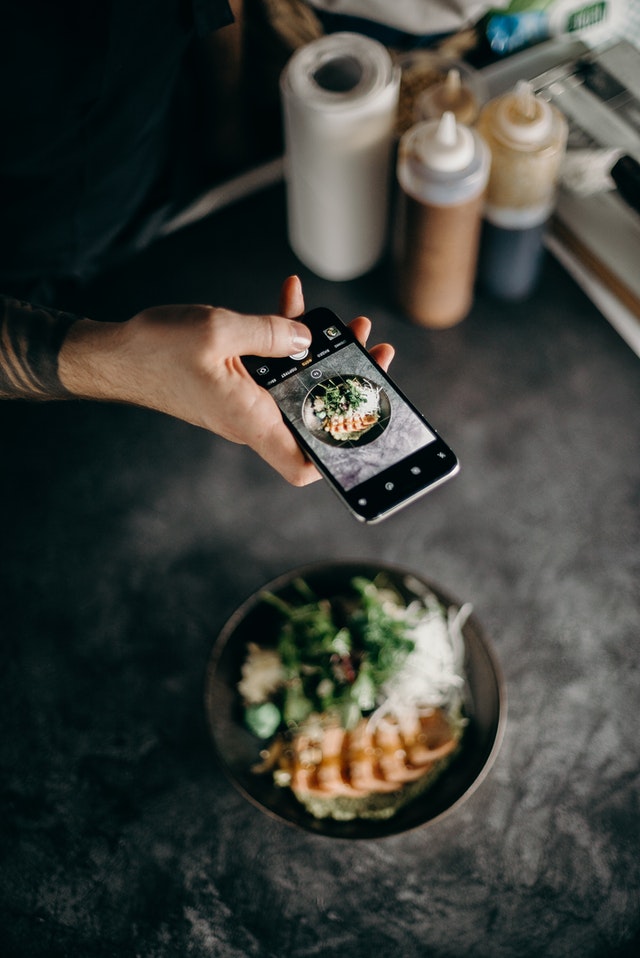 Once you have learned how to start a local food delivery service, you must let your customers (and non-customers) know that from now on they can order their meals directly from home. Let's see below how to promote your food delivery service.
First of all, you should never overlook updating your Google My Business tab, a real business card on which you will have to briefly describe all the methods of home delivery you offer, including of course the days and times.
Secondly, use all the channels at your disposal to make your menu and your contacts easily available. The ideal would be to have an interface to order food online directly from your website (if you have the necessary resources, you can develop an app for your local food delivery service), otherwise you can focus on a good promotional campaign on social networks. A good way to increase home deliveries is to launch offers among your followers, in order to attract new customers and keep those who are already loyal.
Here are some useful tips to promote your local food delivery service on social networks:
publish themed photos on Instagram, perhaps by launching a special hashtag to spread through the stories;
create an event on Facebook with images of "behind the scenes" (for example the delivery guy preparing the boxes, the cook arranging the dishes in the containers, etc.);
designs a colorful and captivating poster with the announcement of the birth of the service, to be advertised through the various channels;
upload videos of the staff talking about the initiative, highlighting its quality and strengths.
Finally, remember that creative and captivating content (quality images and videos) and short but clear information always win on social media.
Ideas to improve your food delivery service
The advice given up to now on the choice of deliveries, suitable containers, delivery perimeter, promotion channels, etc. are valid for those who have decided to start a food delivery service for the first time or those who already offer this service and want to improve it, but also for those who want to start a food delivery business from home.
Now let's see some ideas to improve the existing home delivery service and how to make it more efficient overall.
First of all, you could try to include in the delivery box a set of cutlery and napkins, a little thought that the customer will undoubtedly appreciate; these accessories must be well sealed, hygienic and perhaps made with recyclable materials. If the dishes require it, you can also add a few sachets of sauce to season the dish.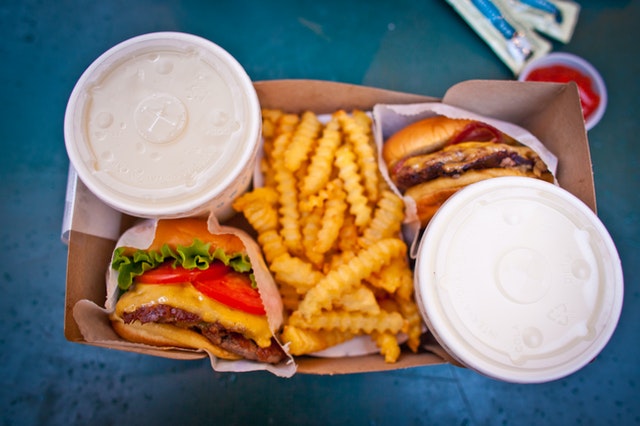 Secondly, try to always ensure the delivery in time, even better if announced by a message on the phone. A well-done home delivery could tempt you to leave a review and we know how important opinions on the internet are to build customer loyalty and attract new ones. In fact, most of the time, a new customer ends up choosing the service that has the most positive opinions left by satisfied customers. This is especially true if you've decided to start a food delivery service in a small town: you know how important the word of mouth is among friends and family.
Obviously, the tricks on how to make home deliveries do not end there: you will have to coordinate well the cooking times with the delivery person, ensure that the quality of the product delivered is always very high, that the deliveries are serious and professional, record the details of the customer, pamper him and retain him.
Conclusions
After explaining how to start a food delivery business – from what you need, which steps to follow and the minimum needs to be met to make home deliveries – we hope that our advice will help you launch or strengthen the food delivery service of your restaurant or business.
Just as we have given you 6 good reasons why you should have an online store, in light of what is happening in the world and the harsh restrictions that catering all over the world is experiencing, with this article we want to motivate you to explore the possibilities for growth that your business can have by integrating home delivery. After all, this is a service that you can keep in the future and that will continue to give your business an edge!