Become an eCommerce Agency With $0 Investment
Register to the online course and discover how to earn money by providing eCommerce services such as Online Store Building and Business Owners' Support to start their online journey.
What's included in the course?
Learning how to build an eCommerce store
✅ Why eCommerce, and why should you take this as a side hustle?
✅ Introduction to the Vetrinalive platform (Showcasing all features and types of stores one can build)
✅ Vetrinalive tutorials (From buying a domain to setting up the 1st store, already done)
✅ FAQs and things to note
✅ Marketing terminology: Definitions of Leads, Sales, Pitch, Automation. ( etc words we will use in the course)
✅ Things to keep ready before you pitch:
Sample eCommerce store
Client Objections
Contracts & Paperwork
Tool stack you'll use
Bank acc/PayPal acc/any other acc for collecting payments
Taxes you will pay (Having knowledge helps you price better)
✅ Client objections and client handling
✅ Sales techniques to close faster
✅ LeadGen method 1: Door to Door Sales (The $0 method)
✅ LeadGen method 2: Cold calling (The $0 method)
✅ LeadGen method 3: Cold emailing (The $0 method)
✅ LeadGen method 4: Organic social media marketing (The $0 method)
eCommerce market value is around $75 Billion and you can take your slice turning brick and mortar stores into well-made eCommerce shops
Vetrina Live is the easiest eCommerce platform that allows everyone, also those that are not tech savvy, to create their online store and sell their products.
Moreover, Vetrina Live doesn't charge any transaction fee so the earnings totally remain to the owners.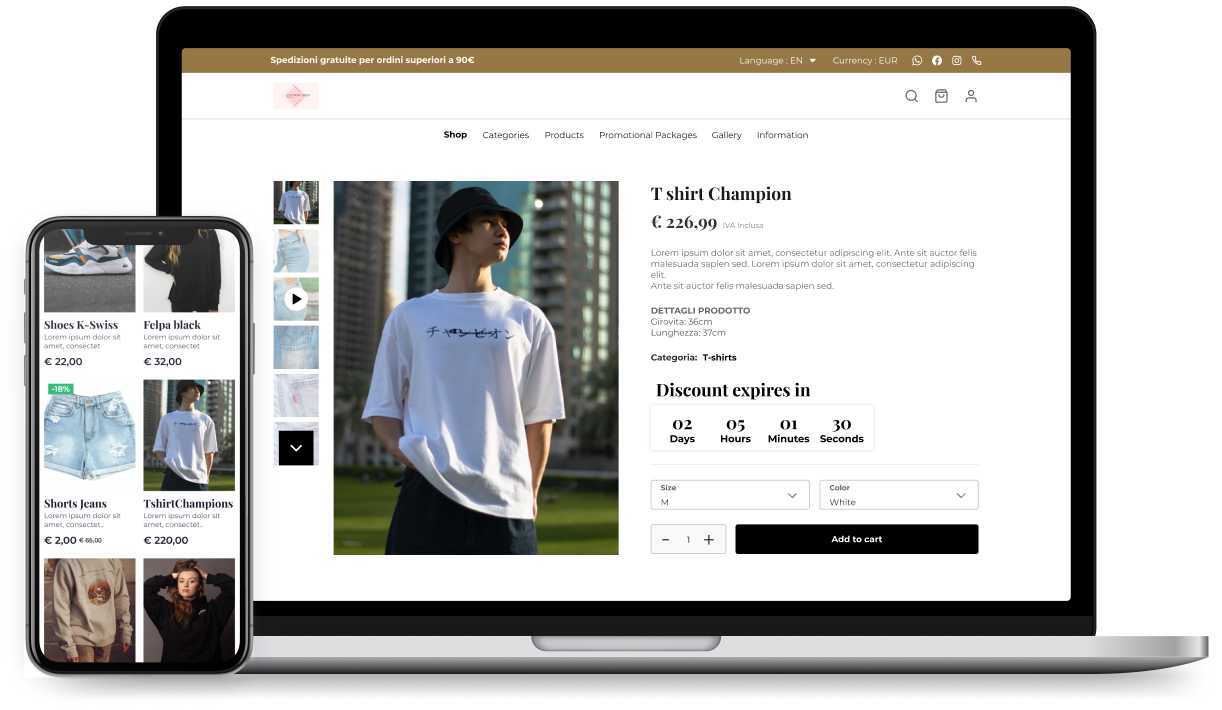 Sellers using Vetrina Live worldwide
Income of the top 100 sellers on Vetrina Live
Earnings burned on transaction fees
Early Access limited to the first 100 users. Register now!
The registration to the course is totally FREE and you can register as Free Access, but lessons will be available only after 100 users subscribe to the Early Access and finish the course (20 days).