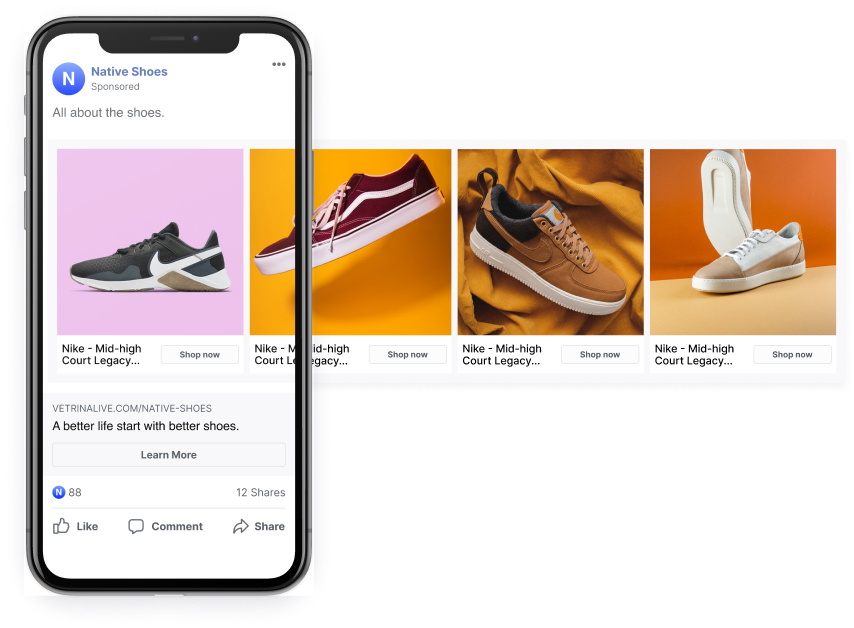 Sell on Instagram & Facebook
Vetrina Live is used by a lot of influencers and businesses that advertise their products on Facebook and Instagram.
With vetrinalive you can easily create a product catalog and tag your products in Facebook and Instagram posts. Customers won't have anymore the need to ask you more information or to order via direct messages: they will be able to see product details on your online shop and proceed directly with the checkout.