Vetrina Live vs. Etsy:
which Ecommerce is the best for you?
VetrinaLive is an Etsy alternative without transaction fees!
Introduction to Etsy Alternatives
In this post, we will talk about one of the Etsy alternatives: Etsy vs VetrinaLive.
Both of these platforms have different features,
but trying to determine the best option is time-consuming.

In this Etsy alternatives review, our researched compares the 5 feature categories people find most appealing. Read on to find out which one is right for you:





If you are looking for a place to sell your products online, you've come to the right place.

VetrinaLive does not charge any transaction fees
VetrinaLive is an eCommerce platform to help people to start their own online store in under 10 minutes, is very easy to use. You can set up an ecommerce store very quickly. Also, it has integration with ShippyPro. So you can fulfill orders faster and offer the delivery experience your clients expect when shopping from your store. VetrinaLive adopts new features regularly so the customer experience is improving on a regular basis.
Etsy is one of the first marketplaces for craftsmen.
Etsy offers people to sell their products on the marketplace. Etsy has a strong customer base and offers free traffic to its sellers. Once you open a shop on Etsy, you will have a chance to reach these customers.
The side-by-side comparison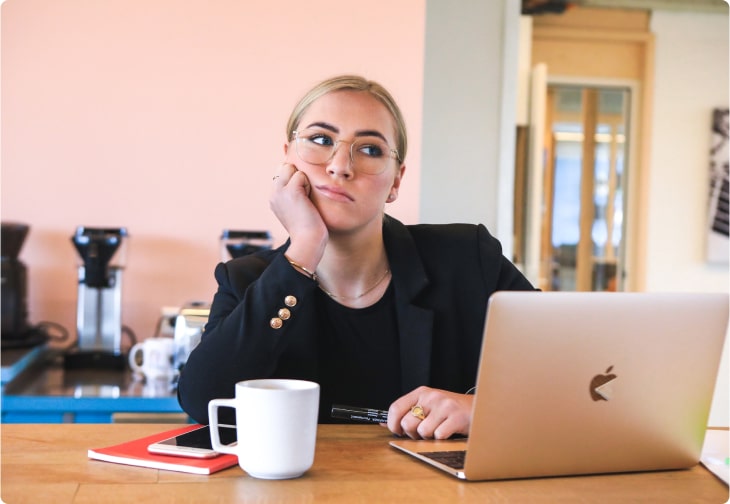 Both Etsy and VetrinaLive have free and paid plans. In this Etsy alternative comparison article, we will look at both plans. In Etsy, you add your product details to the platform and start to sell. It is the same with VetrinaLive, too.
The difference is that, on Etsy, the owner of the shop is Etsy. That's why you pay a lot of transaction fees to Etsy. In VetrinaLive, you are the owner of your own shop and all the revenue stays with you.
If you use Etsy, you will get traffic from Etsy, itself. But this is not an easy task! You need to spend a lot of time to get ranked on Etsy. You need to work on SEO for your Etsy page. Moreover, you may need to buy Etsy advertisements to sell your products.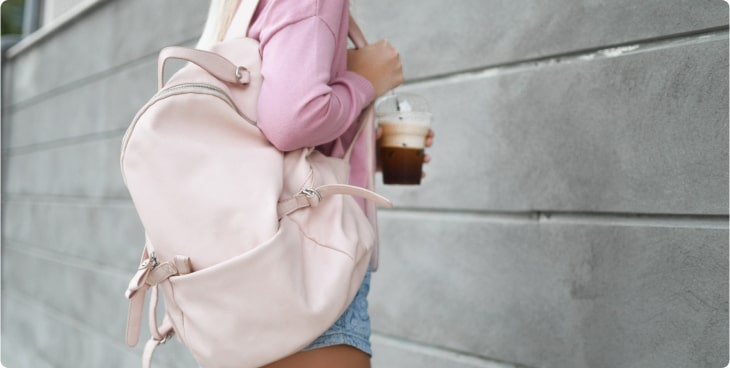 Also, do not forget this: while people are on your Etsy page, they will see similar products from other sellers on Etsy! At the end of the day, you spend money to promote the Etsy platform and pay transaction fees to Etsy. That's why people are looking for an Etsy alternative!
On VetrinaLive, you do not pay any transaction fees. You need to work on getting customers, as you do on Etsy. But this time, all the customers are coming to your own shop, with your own name.
Now, let's look at how Etsy and VetrinaLive compare with each other in several key categories.
Etsy's all plans include:
Let's make the "offsite ads fee" clear: Etsy promotes the shops via Google Ads. People see the Etsy ads, click and come to your page. If these people buy from your shop, then you pay 15% Offsite Ads Fee.
As we mentioned earlier, there are different sellers on the Etsy platform. To compete with other sellers, Etsy offers you to promote your Etsy page. You pay Etsy to rank higher on the platform.
There are some tools that Etsy offers to its sellers. To reach those tools, you need to be an Etsy Plus Seller. For now, Etsy Plus Seller costs 9,90€ per month.
On VetrinaLive, you do not pay any transaction fees for your sales. With this plan, your store can have a maximum of 10 products. Again, you do not pay any transaction fees.
VetrinaLive has different packages. They are related to the number of products on your online shop. Once you want to sell more products, you can upgrade to another package.
When you consider the Etsy transaction fees, VetrinaLive is the ultimate winner of this category.
Name of your Shop: Domain Name
VetrinaLive lets you use your own domain for your ecommerce store. When you use VetrinaLive, you can easily connect the domain name to your ecommerce store. So you can have a shop name like this:
This will help your customers to find you easily. Also, this creates awareness about your brand. Your own domain name gives credibility and trust to your current and potential customers.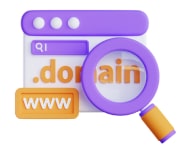 Länka din egen domän gratis så att dina kunder enkelt kan gå till din hemsida.
On Etsy, you can have your shop under Etsy address. This is the example to your potential address on Etsy:
www.etsy.com/shop/'your-store-name'
As you can see, there is no way to have your own identity under Etsy. Moreover, it is highly possible that your customers will have confusions about your Etsy shop address. They may even buy from other sellers, instead of you.
If you are just starting, you may think that you do not need a domain name. No worries! With the VetrinaLive's FOREVER FREE PLAN, you can have a shop name under VetrinaLive domain. In this case, you shop name will be like this:
app.vetrinalive.com/'your-store-name'
As you can see, Etsy does not let you use your own domain name. Whereas, you can use your own domain name on VetrinaLive.
As a result, VetrinaLive is the winner of the domain name category.
Storage for your Products: Etsy Alternatives for Digital Downloads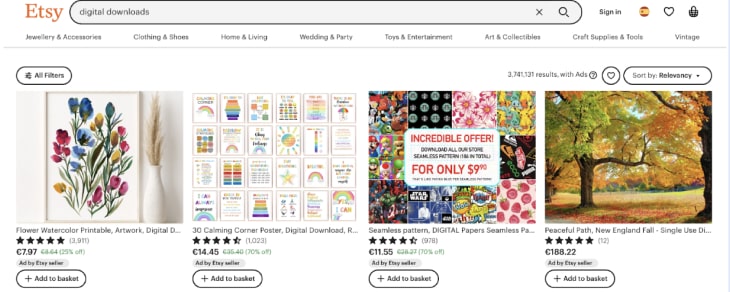 Lots of people are selling digital downloadables on Etsy. It is a very popular category and consumers love buying digital downloads on Etsy.
When you are selling digital downloads, you deliver high quality images to your customers. Your customers download these images and print them in a local shop. High quality images mean high space on the servers and on your computer.
At this point, Etsy fails. On Etsy, you have limits to upload files and images to the platform. To overcome the problem, Etsy digital downloadable sellers use third party links.
So, they upload the products to Google Drive and send the link of the file to their customers. This is problematic because:
Customer experience is broken. Why should the customers leave Etsy and go to other platforms like Google Drive?
How can an Etsy seller be sure that the customer will not share the Google Drive with someone else? If customers share your links, anyone can download your files without paying you.
Lots of sellers have this problem on Etsy and this is another reason people are looking for Etsy alternatives.
On VetrinaLive, there are no limits for the digital download products. You can upload any size of digital download. Your customers can download the products easily, without leaving your website. Also, the addresses of the digital downloads are protected.
VetrinaLive wins the digital download category, too!
VetrinaLive has live chat support. That means, you talk to a real human on chat. Both customers and sellers have access to the live chat support.

MARINA IS HERE TO HELP YOU
If you have questions or doubts before purchasing, don't hesitate to contact us
Vi återkommer till dig så snart som möjligt.
We check the customer reviews on Capterra and see that VetrinaLive users love the customer support team. There are lots of 5-star reviews about VetrinaLive and the customer support team.
"very good experience overall"
Pros: it's very easy to use, a very intuitive interface as I was able to set up my own shop very fast. The customer support is amazing. With all their professionalism and involvement, I am sure that Vetrina Live will become shortly well known.
On Etsy, reaching customer support is problematic. You can reach them via email. Etsy has a tool on its website to reach customer support. But, this tool works like emails.
There is no live support on Etsy. You need to wait days to get a reply. Moreover, Etsy sellers talk about how customer support does not solve the problems.
For example, this user's Etsy account is hacked but Etsy does not do anything to solve the problem.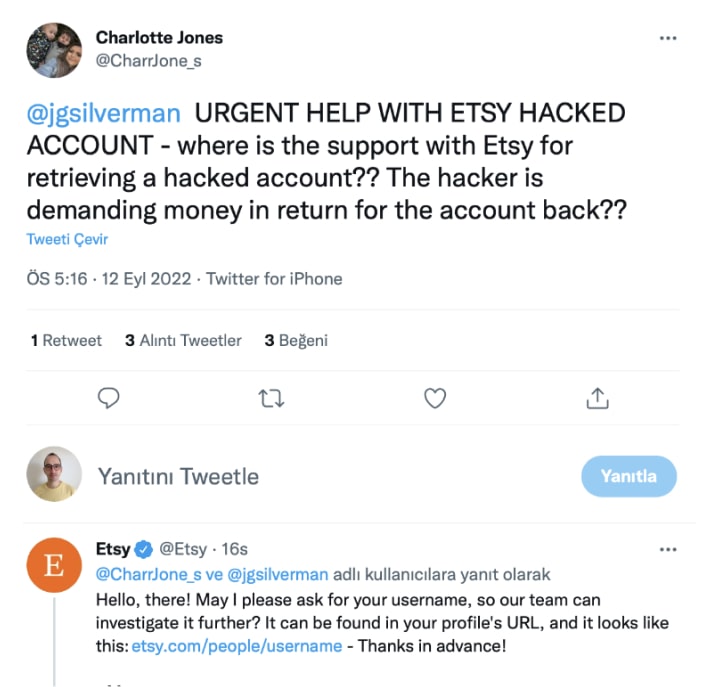 You can find lots of complaints about Etsy customer support. We see that this problem is the main reason why people are looking for Etsy alternatives.
With its live chat support and fast response, VetrinaLive is the ultimate winner of the customer support category, too.
Etsy Alternatives: Growing your business and getting traffic
The most strong part of Etsy is its customer base. As we mentioned before, Etsy has nearly 100 million customers on their platform. This is one of the biggest reasons people start an Etsy shop. You hear this question a multiple of times from new Etsy sellers:
"If there are nearly 100 million customers, can't I sell at least 10 products in a day?"
Sorry but the answer is, no. Let us explain it. 
It is true that Etsy has lots of customers on the platform. But there are also more than 7,5 million sellers and more than 120 million products on the platform. This makes it hard for Etsy sellers to reach customers.
To solve this problem, you need to work hard on Etsy Search Engine Optimization(SEO). This means that you need to work on your product categories, and product descriptions and write compelling product explanations and names.
Etsy, also lets you advertise inside Etsy. So when an Etsy customer searches for "mugs", you can bid on the search term and hope to wait for people will see your product.
You need to work on SEO.
You need to use Etsy advertisements to sell your products.
These efforts are the basic tasks for any eCommerce business. So even if you sell on Etsy or on VetrinaLive, or on any other eCommerce platform; you need to work on the SEO. If you have money, starting some ad campaigns helps a lot!
On VetrinaLive, your shop is reachable on the whole internet. Anyone can find your products and buy from you. You need to work on SEO and start advertisements, too.
Moreover, your VetrinaLive shop has a direct connection with Facebook pages. This helps you to run ads on Facebook and Instagram. Also, you can run ads on Google, TikTok, Pinterest, or any other platform you want to!
You do not have this flexibility on Etsy.
That's why VetrinaLive wins the traffic category.
The Conclusion for Etsy Alternatives
In this article, we looked for one of the Etsy alternatives, VetrinaLive, and you learn the pros and cons of both platforms. You can use both platforms to set up your online shop, and VetrinaLive is our top recommendation.
VetrinaLive started as an order-management tool, and it is growing into something much bigger. So, whether you think to stop selling on Etsy or just looking for Etsy alternatives, VetrinaLive is an excellent choice.
What are you waiting to start building your store for free with VetrinaLive?