The first impression counts or, at least, it helps. Think back to all the times you stopped in front of a beautiful shop window and then entered that unknown shop (maybe ending up buying something!), to all the times you chose a restaurant for the care of the design and decorations, to the sensations experienced when entering a hotel room or the house of new friends.
As for people, the first impression also counts for places, since it is able to influence our actions and, in the case of shops and businesses, our buying behavior. It goes without saying, then, that a shop that looks good will have a better chance of selling.
In the same way and for the same reason, the appearance of an online store is also fundamental. In this article we will talk about the importance of using quality images in your e-commerce and we will explain where to download free photos that you can use in your eShop.
The importance of images for your online store
Suppose you enter a dirty, dimly lit shop, with the goods spread out on the shelves without an apparent order and a not very friendly salesman: would you be tempted to buy? Most likely, no. Now imagine a shop with great attention to the smallest details, with the right balance of colours, scents and lights, well-ordered goods and a smiling salesman ready to solve all your doubts: your propensity to buy would grow, wouldn't it?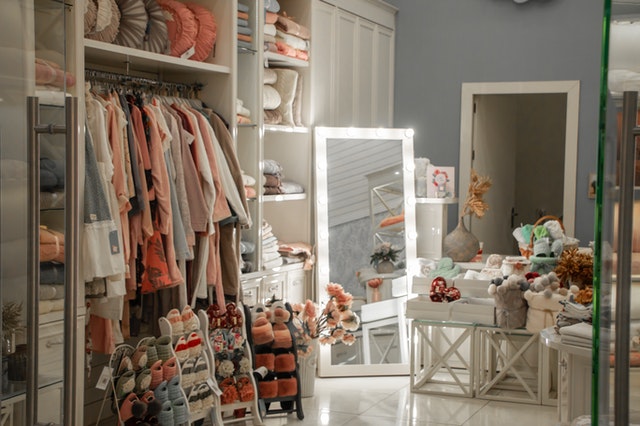 This mechanism also applies to online stores: when you decide to open an e-commerce, you must make sure that, upon entering, your visitors find a well-organized space, attractive products and clear information. If you add competitive pricing and a dropshipping system to that, you can more easily convert those visitors from potential customers to real customers.
We therefore suggest that you do not underestimate the importance of choosing good images for your e-commerce: beautiful quality photos will make the user experience more enjoyable and encourage more to purchase.
How to choose the right images for your e-commerce
Once we have clarified the importance of using beautiful images for your e-commerce, let's say that sellers who can afford it, create their own images, to differentiate themselves from the competition and create a unique and unrepeatable catalogue of products.
But what to do if you don't have the budget, knowledge or tools necessary to create quality photographs to use in your e-commerce? No problem: the simplest and fastest solution is to search for free photos directly on the internet.
Before using an image found online (for example on Google Images) you must pay close attention to the issue of copyright: most of the photos on the web, in fact, are subject to limitations which, if not respected, can create legal problems to those who use them without permission.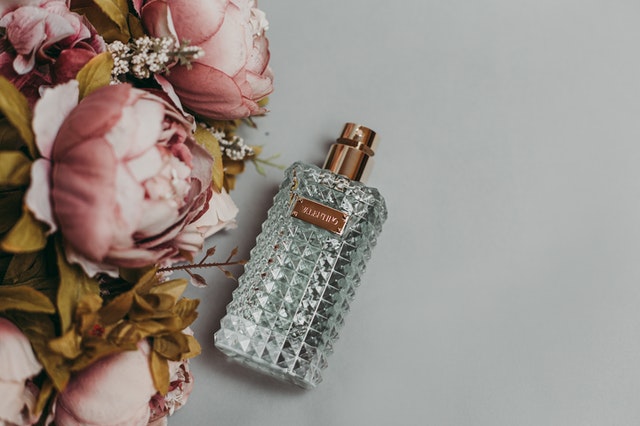 We suggest that you use specific websites that allow you to download free or paid images, as the terms of use on these sites are much clearer than in Google Images. In fact, the photos may be subject to different types of licenses: in some cases we may find free images with a Creative Commons license (which is one of the most flexible and allows you to use the images even for commercial purposes); in other cases, in the face of free use of the images, we may have to mention the author; while in still other cases, we may have to pay for the use of the photos. This is the case of royalty free images which, in exchange for a small financial contribution, can be used without limits of time and space, as long as you follow the restrictions of use provided by the owner.
In short, the issue can be quite thorny so it is essential to read the rules of each site regarding the possibility of downloading and using photos in order not to run into copyright problems.
Sites where you can find free images for your online store
Fortunately, however, there are several free image banks from which you can download free images and, in many cases, copyright-free. On the main free photo sites you can find high-resolution images that are captivating and specific for every need, to give your online store a pleasant appearance that encourages customers to purchase your products.
If you are looking for free images to download for your e-commerce, you are in the right place! Since there is no single free image site, but there are tons of pages available on the web, here are 35 sites from which you can take free images to use in your online store.
It is a very large database of vector content, raster, photos and much more that can be used for free by indicating the credits. Plus, Shutterstock's paid images can also be found among the search suggestions.
Definitely one of the best sites to download free photos, vector images, illustrations and quality videos. Also here, among the suggestions, there are paid photos from Shutterstock. Once you have found the one that suits you best, you can download the photo for free as it is licensed "CC0 Creative Commons" (see above).
Undoubtedly one of the websites with the best quality images: the photos, in fact, are taken by high-level photographers and, for this reason, most of them are copyrighted. This means that many images require the payment of a license (for example a royalty-free) and are subject to use restrictions. One way to use these images for free is through the "embed" function: in doing so, the Getty Images logo and the author's name will also be visible, although we must not forget that this type of photo cannot be used for commercial purposes.
Also on Unsplash you can download free high resolution photos. Generally, the downloaded images can also be used for commercial purposes, without the need to ask for permission or cite the author of the image.
This website has a double functionality as it allows you to download different types of images for free and, through its Premium version, gives access to an even larger catalogue of paid images.
Flickr is definitely the reference site for those who want to show their photographs to the whole world. To download free images and photos to use on your e-commerce, simply activate the advanced search function and select the photos with a Creative Commons license. However, when using a photo downloaded from Flickr, remember to mention the author's name and make sure you can use it for commercial purposes.
More than a library, it is a search engine for free photos and images with a Creative Commons license that can also be used for commercial purposes and, for the most part, without the need to mention the author. Once you have entered the keyword, LibreStock will search other sites and send you back to the results obtained.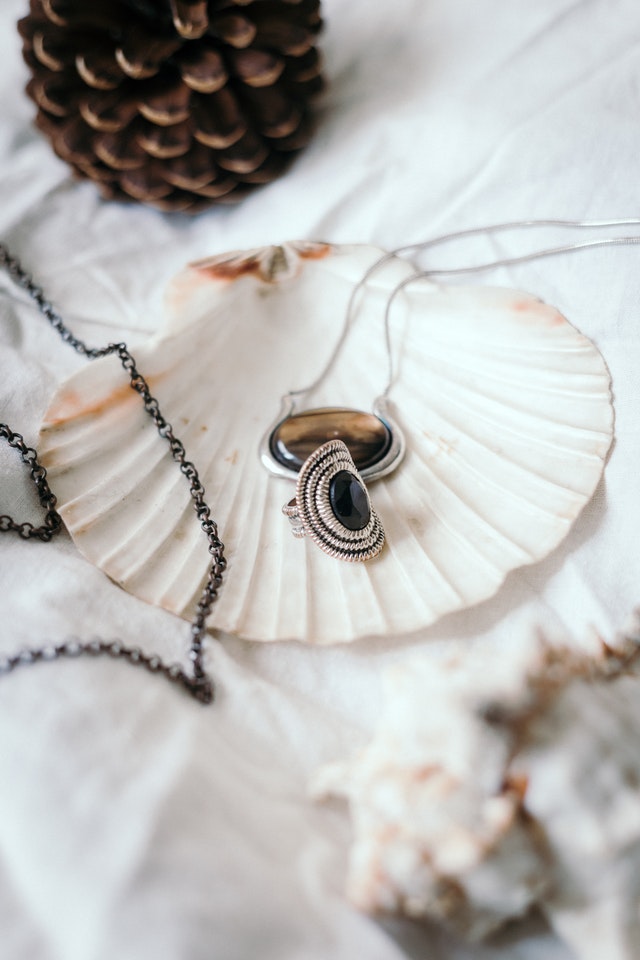 The perfect site for all people who are building their own website: on Im Free not only can you find free photos to download (usable for commercial purposes and without mentioning the author), but also a series of icons or templates to customize your site.
This is a free image database created by Michael Connors that allows you to download free images. The photos available in the Morguefile archive can be used free of charge, even for commercial purposes.
A great portal to download free vector images.
A simple-to-navigate and very intuitive site where you can find free high resolution images. You will find a wide choice in many categories: animals, funny photos, landscapes and nature, people, etc. As always, check the type of license to make sure they are suitable for commercial use and/or without the obligation to mention the author.
The quality and choice of this stock is not the best, but it is still a good resource for photos of flowers, cities, natural landscapes. Similar to Pixabay, Stockvault also offers numerous inspirations in terms of images and the best note of this site is the organization: the navigation and exploration of the various categories is simple, moreover, in the blog section you can find interesting collections of free photos divided by theme in which to seek inspiration.
This site offers free photos to download for commercial and non-commercial use. The library offers a lot of choice and you can easily find particular photographs, not trivial and different from those present on other free image sites. You will find amateur photos together with professional products.
A very good page where you can find free images of all kinds, of high quality and remarkable variety. Here, too, the licenses are also free for commercial use.
The perfect site for restaurants and catering businesses that offers thousands of free, high-quality and original photos of food, drink, restaurants, bars and situations related to the world of gastronomy in general.
Canva's free photo gallery features top-notch and professional images, both in terms of content and quality. Definitely an excellent resource to consider when searching for new free visual content.
It is a Shopify site that contains a stock of professional-looking photos dedicated to various sectors and taken specifically for the world of e-commerce. Browsing and searching for images is made easy by the presence of numerous photographic collections. These are always free images to download for commercial use.
The Gratisography library is updated weekly with free photos to download and includes original, high-resolution photos, ideal for those looking for free images without sacrificing quality.
This site boasts a collection of free images of landscapes and nature. Thanks to the use of tags, browsing the vast photographic archive is very simple. Here you will find many free images to download in high resolution for commercial use.
If you are looking for free nature and abstract photos, this is the platform for you. This is a huge stock of royalty free images, but with the author's mention required. Perfect site for those looking for free images to download and have no problems entering author credits on their site.
Ideal for those looking for a lifestyle-themed, high-resolution free image site. With over a thousand stock photos of various subjects (food, people, architecture, textures, etc.), the archive is enriched every week with 10 new shots of the "photographer of the week". Although they are mainly free images not subject to copyright and can also be used for commercial purposes, there are some restrictions for distributors: read the conditions on the site carefully!
Beautiful and high-resolution photography site for startups, bloggers, designers and e-commerce and particularly recommended for those looking for free images to download related to the technology sector. Again, they are free and usable photos for commercial use.
It is a complete collection of stock photos and free images to download for commercial use, with a particular focus on nature and macro photography. New photos are added to the archive every week. Navigating the site is extremely easy, thanks to the organization by category, tags, colors and orientation.
On this page, the stock photos are organized by dominant colours, categories, tags, etc., complete with details on the palette and camera used for each photo. Here you will find beautiful, high definition free images also for commercial use, as long as with attribution.
The site offers a beautiful collection of photographs of landscapes, sea and cities. Again, these are free images to download for commercial and non-commercial use.
It is a search engine for free stock images, which boasts a user-friendly interface and a free photo archive that is updated every week with hundreds of high-resolution photos. The images are sorted by date, popularity, views, downloads, favorites and other parameters.
Perhaps one of the best sources of wonderful free high-resolution lifestyle images, which can also be used for commercial purposes. Here you will find free images to download on different topics: cities, culture, tourism, people, landscapes, roads and much more.
Designed specifically for creative professionals, the site has an ever-expanding collection of over 3,000 free photos for commercial use, with no terms of use. Ideal for anyone looking for free images for their online store.
This site allows you to receive 10 new high quality photos by email every two weeks. It contains a huge collection with hundreds of free images to download, especially in the field of lifestyle photography. The images are available for commercial use, but distribution is prohibited.
Site dedicated to those looking for royalty free images, with hundreds of nature photos to download and free images every month. All are high quality photographs and are available for commercial use, with or without attribution.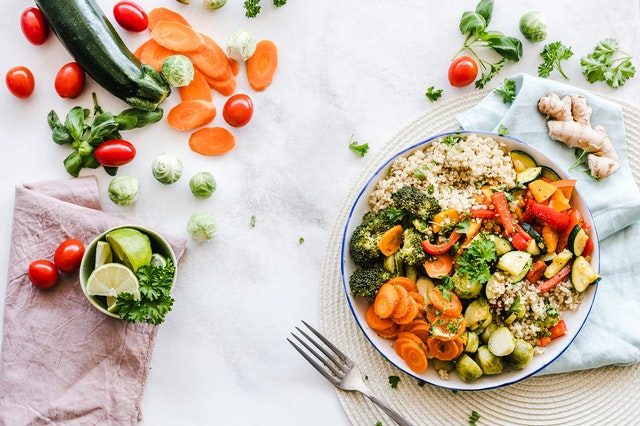 The perfect site for anyone looking for free downloadable food images. Thanks to the advanced and tag search functionality, you can easily browse over 900 photos. The highest quality images are royalty free and free for commercial use.
A photo site with over 5,000 high quality images of places from all corners of the world! Undoubtedly the perfect platform for any website or business related to tourism and travel. Here are collected free images for personal use, as long as they are published with attribution.
Browsing this page you will find free download images of breathtaking landscapes and nature photos. The archive is periodically updated with new photos. These are free images for commercial use.
An archive with over a thousand free photos related to food: from alcoholic drinks to healthy snacks, to candies. Plus, you can choose to receive the latest photos directly via email. All are free images for commercial use.
In addition to more than 900 high-quality, high-resolution images, this site has free videos to download. Here you can find particularly captivating abstract photographs and portraits; all images are free and for commercial use.
Conclusions
Anyone who decides to open an online store must ensure that their eShop has an attractive and tidy appearance that encourages visitors to complete as many purchases as possible. To achieve this goal, in addition to using a well-structured and easy-to-navigate online sales platform, it is essential to use good quality and high resolution images, which make the products particularly attractive.
If you have decided to start an e-commerce and have not yet found an online sales platform that suits your needs, we suggest you take a look at Vetrina Live. It is an easy-to-use and at the same time complete and organized tool, which lends itself very well to dropshipping sales and allows you to create a photographic catalogue of products that is ordered and easily usable by visitors.
If you want to see it with your own eyes, we invite you to take a tour of the more than 1000 e-commerce sites created with Vetrina Live by merchants of all types and sectors, to find out what your online store would look like. To open your e-commerce with Vetrina Live you will only have to display the items for sale in your online store through beautiful photos: consult the list of sites where you can find free images to use in your e-commerce, download free images every time you need and create an aesthetically attractive shop.
Also remember, that at the moment, and for a limited time, there is an unmissable promotion with which you can create your e-commerce on Vetrina Live starting from € 74,50 per year with mobile app included.