eCommerce product photography is an essential part of selling products online. It functions as the heart of marketing eCommerce business and helps enliven an online business through enticing images of product items.
But many businesses can't achieve the targeted results even after photographing products. This means, taking photos isn't just enough; you have to do it systematically.
There are certain factors to follow while shooting products about which we will discuss in this article.
1. What is eCommerce Product Photography?
Simply put, eCommerce Product photography refers to shooting product photos according to eCommerce platforms' requirements.
Online doesn't benefit the consumers from touching or checking a product directly; they mostly rely on the photo. This is also a chance of showcasing a product in an attractive way.
This is where product photography plays its role. It helps them visualize the real form and decide to buy that particular product.
That's why online business owners always remain concerned about getting a professional photographer for this job. And photographers strive to shoot product photos in such an attractive manner.
2. Why is Product Photography Important for eCommerce Business?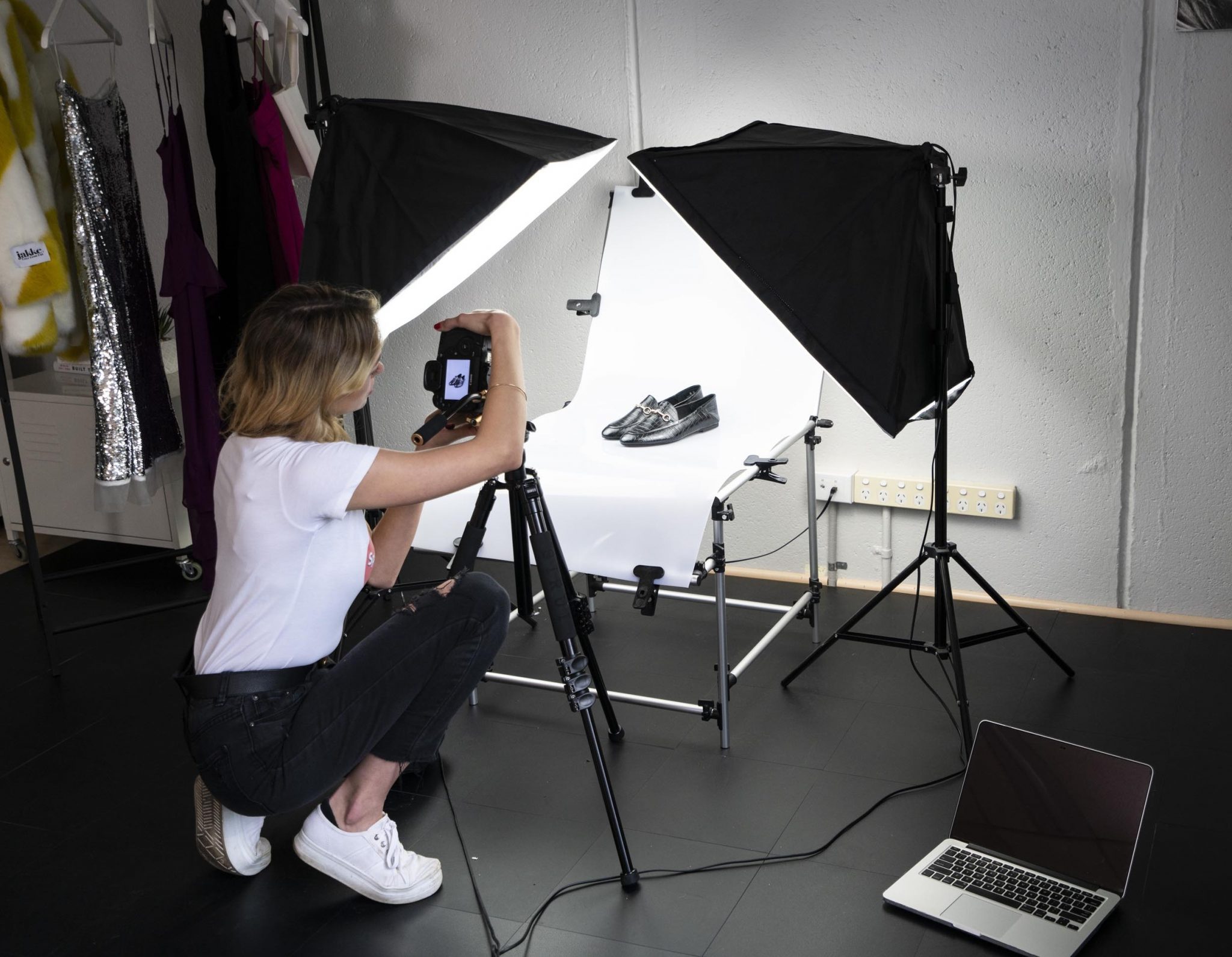 Typically clients don't buy any product or service without checking it. Physically visiting a shop to purchase products captivates less nowadays as eCommerce stores deliver all the products to our door.
So, customers are happy with eCommerce services altogether. And the eCommerce industry has been ascending higher at a full pace. Despite that, customers lose their interest if the product image is defective. That's why online business owners need to focus on displaying their products so carefully.
The only way to display the product is for an eCommerce business through images and then making it enticing enough to attract clients.

Here product photography comes as the vital beginning point that determines all the rest of the things. We'll now discuss the reasons that make product photography not only important but also an integral part of eCommerce businesses.
Customers physically can't touch and feel any product online. A customer can only decide whether to purchase a product based on its photos.
Many studies reveal that customers consider product photos to be the key deciding factor in their purchasing decisions.
A study says people remember 80% of what they see. That's why product photos are more influential than written copy.
Every visual content, including product photos, articulates a brand personality.
High-quality product images increase the store's trustworthiness, which helps to boost sales and beat the competitors.
Importance of Product Photo Editing
High-quality product images increase trustworthiness and help to show creativity and brand personality. That may help you to become the market leader in the future.
You can get magical outcomes from the post-production spell, too. Photos can be improved heavily and turned into something more engaging to stimulate the targeted customers to take immediate action.
A significant number of expert photo editors and agencies are out there online. You can easily hire them for ecommerce product image. Your products will appear more realistic in the image.
Furthermore, these services are available at a low price. So you shouldn't miss this opportunity to take the highest advantage of it.
3. Types of Product Photography for eCommerce Business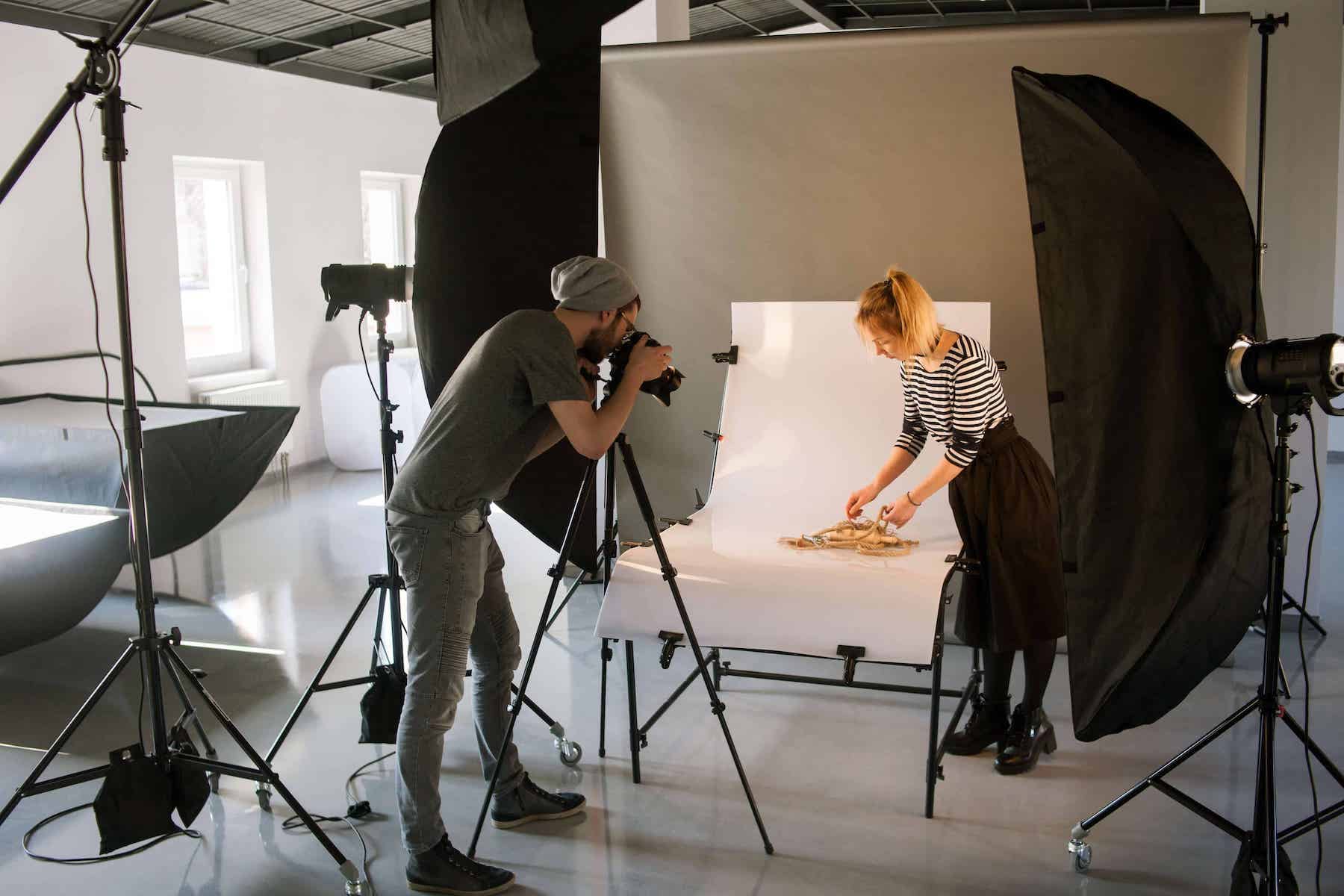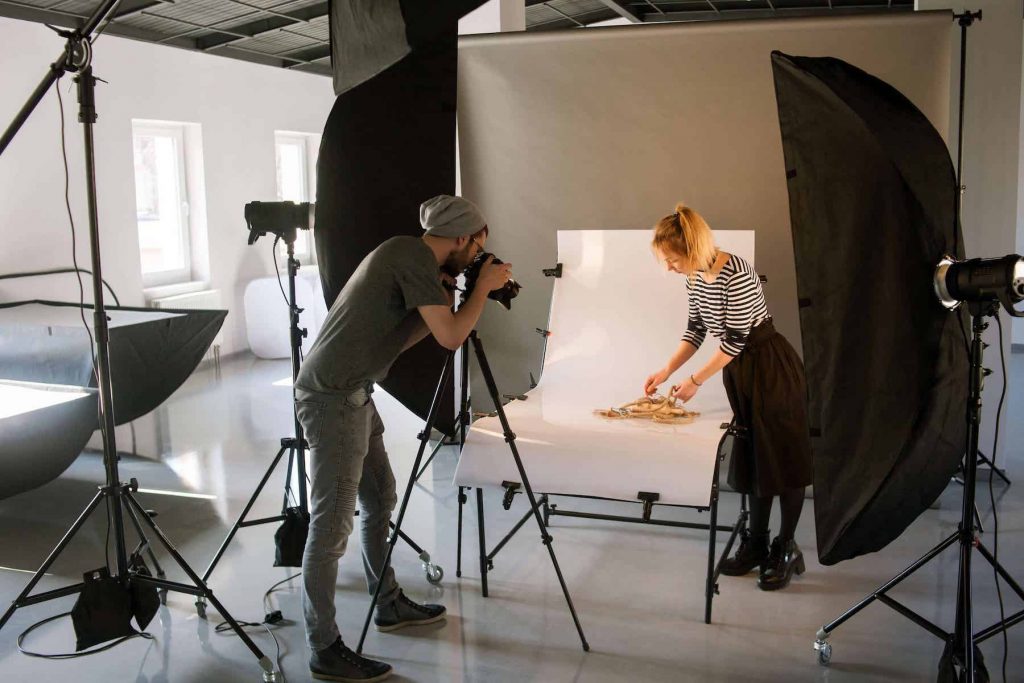 We described here the types of product photography for beginners and pros alike: we classified it and defined them. Some types of product photography are for every day, some are unique and can only be used in certain cases or niches:
Here are different types of product photography categories and tips for getting to know each one:
Apparel Photography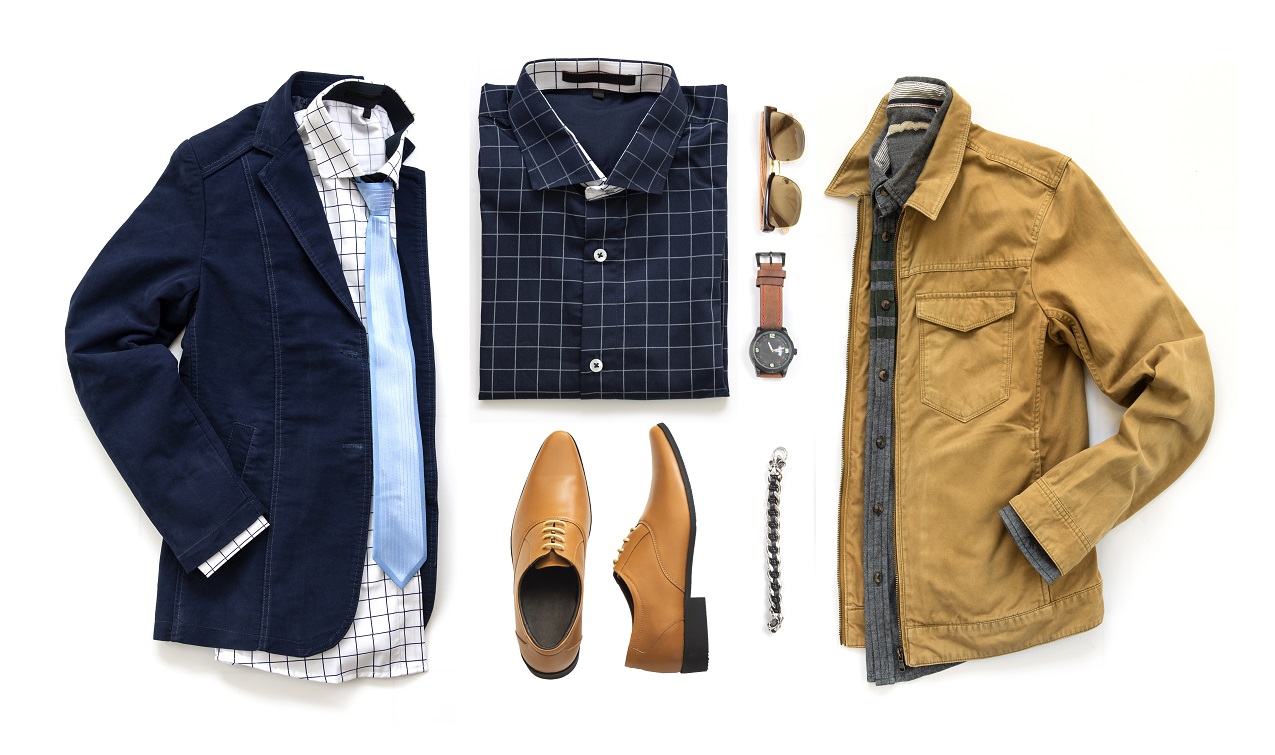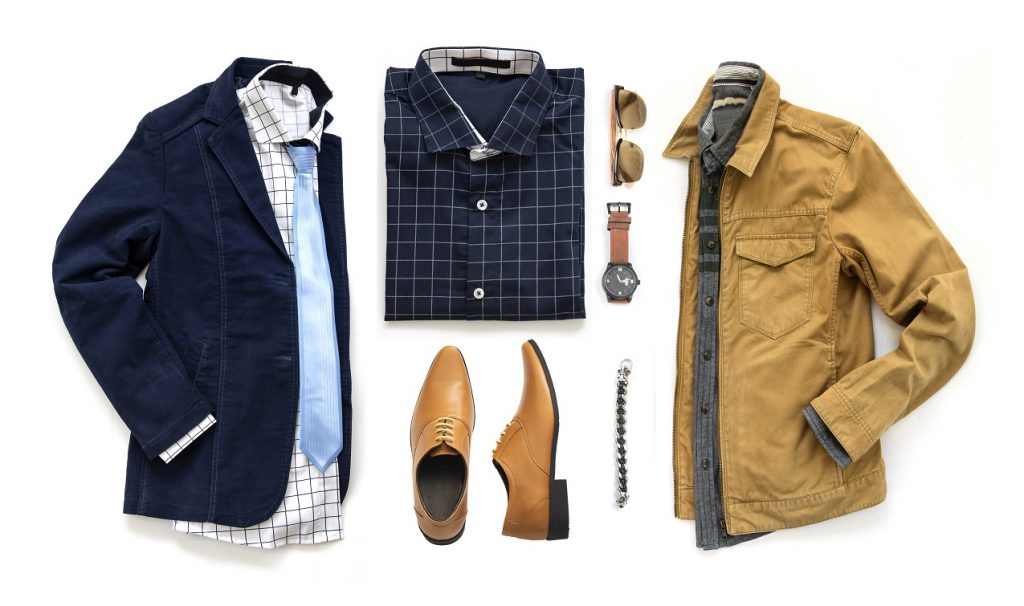 Apparel photography/ clothing photography covers a big part of eCommerce products. Millions of passionate apparel customers are enthusiastic about shopping apparel items online. So the demand for apparel photography remains high.
That's why clothing stores need to display their items as realistically as possible. Clothing is shotting under different ways, those are-
Model or Mannequin
Ghost mannequin
Flat lay
Lifestyle Product Photography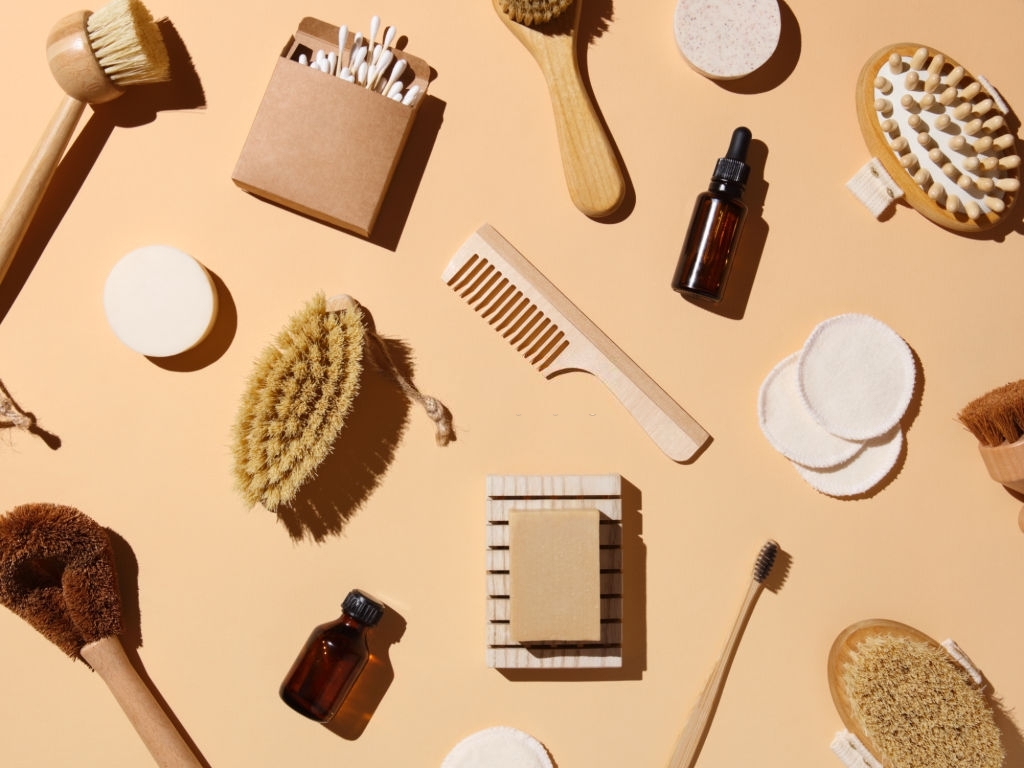 As the name suggests, lifestyle photography is shooting products from a real-life perspective. It covers a lot of products and helps the user imagine life after getting any certain product.
Lifestyle product photography is the best method to attract customers by doing more than merely showing products. It helps to create a story of a life and relate to the users. Thus, e-businesses engage their audience.
Beauty Product Photography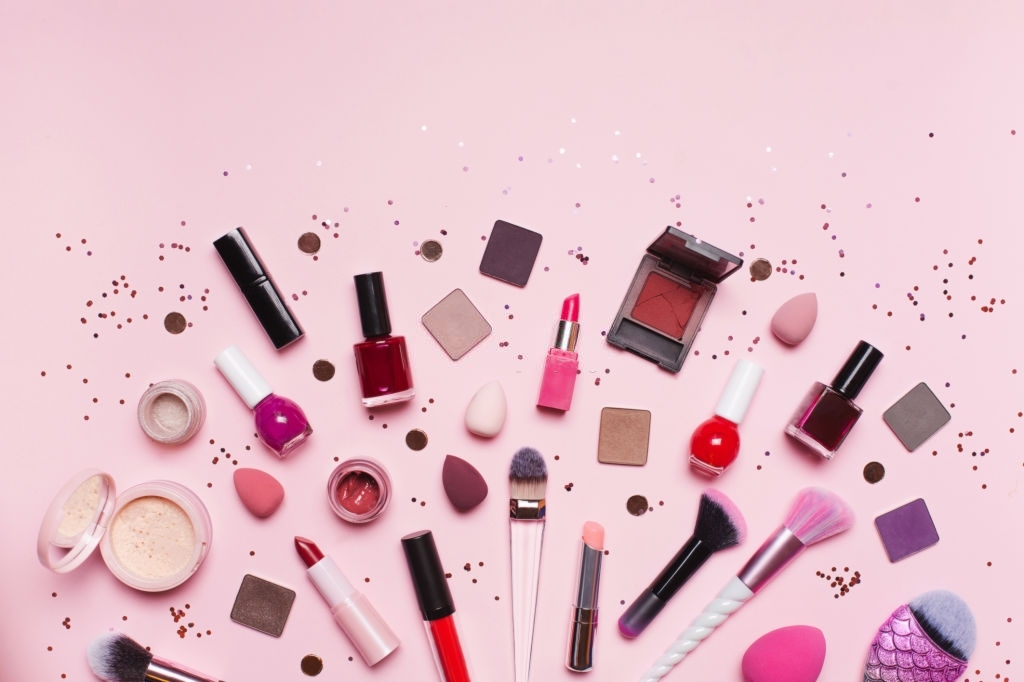 We love to beautify ourselves. Beauty products have convinced us to believe that they will do that for us. That's why beauty and skincare products are so far one of the top-selling items.
These products have massive competition as customers enjoy the appeal of beauty products and try almost every item they feel works. That's why the shooting style of these products takes extra caution.
Get in touch today for the opportunity for more beautiful and enticing makeup product photography.
Hanging Product Photography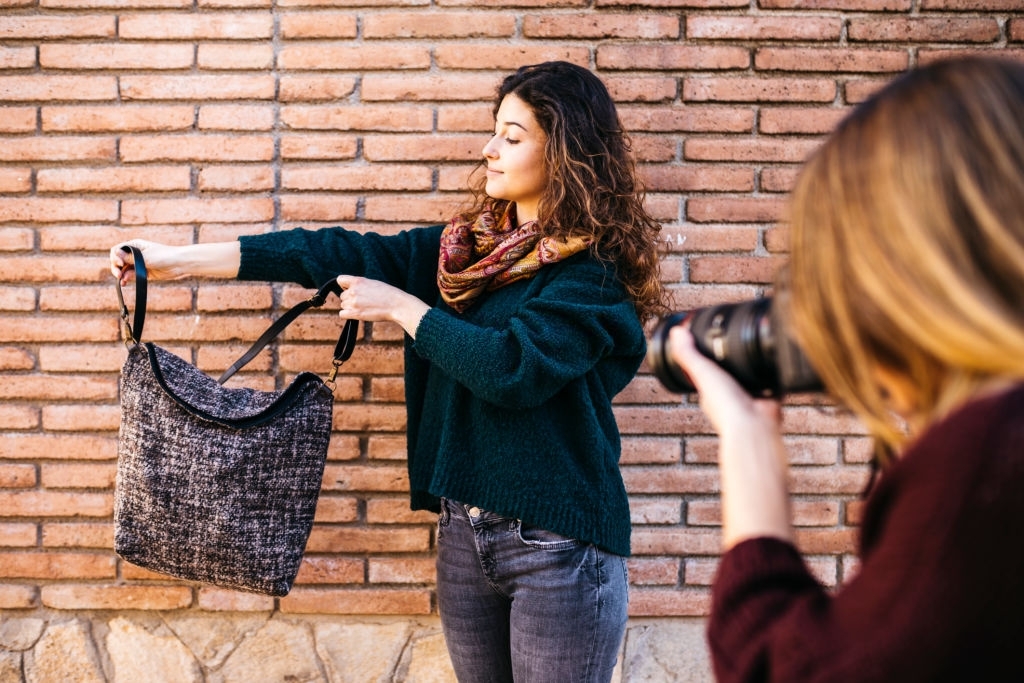 Hanging photography means shooting a product that looks like it is floating. In most cases, the props like strings or hangers are used, but those are edited out.
This is an innovative way to make a product more realistic in the image. Typically, clothing, jewelry, shoes are shot in this way. As it is working effectively, the demand for this kind of photoshoot is increasing.
360 Product Photography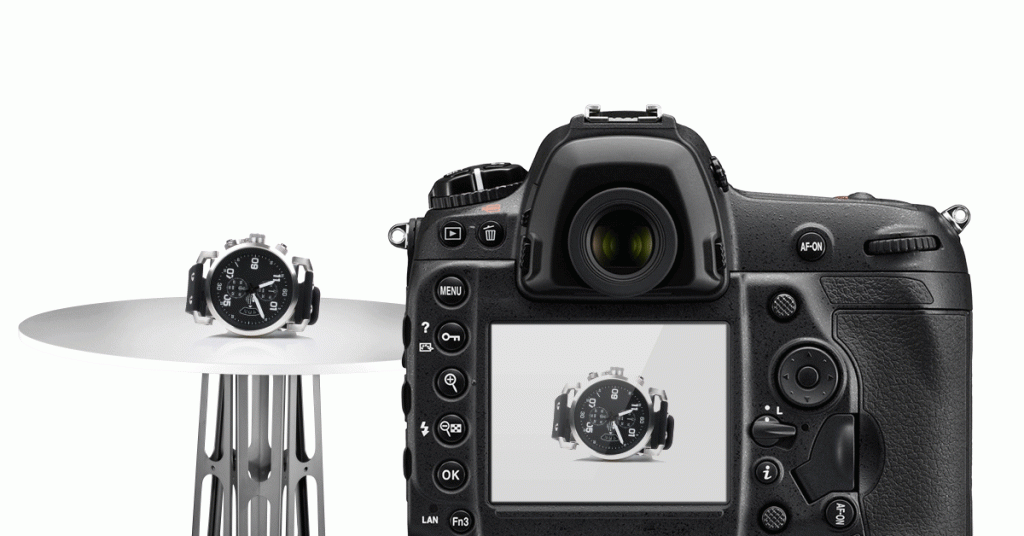 Photographers are using new techniques to display a product in a realistic manner. In continuation to that, 360 photography has become a trendy and interactive way to showcase products through photography.
This photograph includes shooting a product from all angles to provide a 360 view. In the image, products can be rotated and thus, it offers a transparent and original view.
Large and Small Product Photography
There are some products which are extra-large or small in size. Car or garment machinery can be a good example of large product photography. On the other hand, small-sized products like jewellery items can be an example of small product photography.
Shooting these kinds of products is challenging. And professional photographers are needed for this job. For example, little-sized product photos are taken from a very close distance with a macro lens. Only professionals know how to make it appear apparent.
4. What equipment is used for product photography?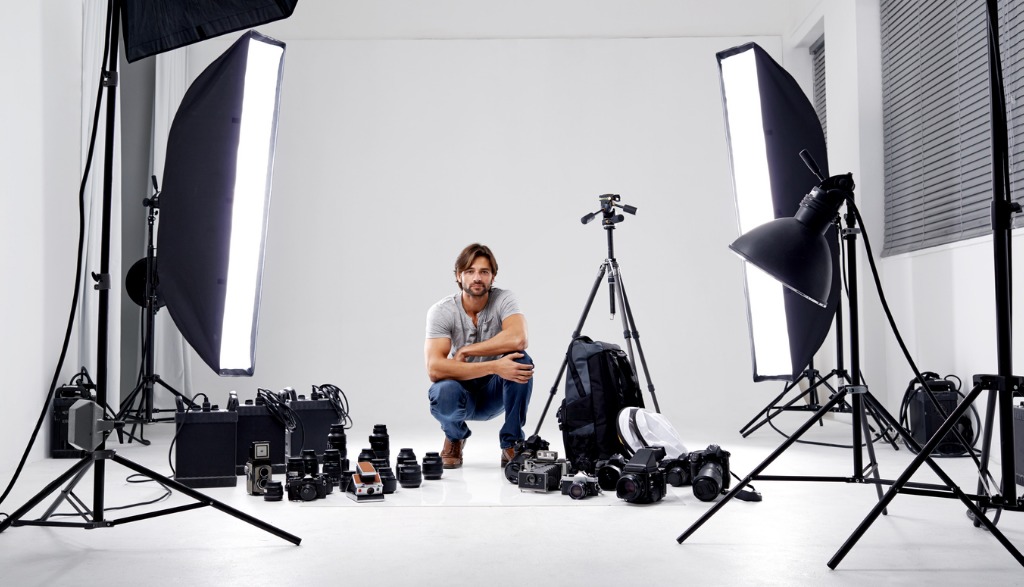 Choosing the best equipment is another essential part of product photography.
If you just want to photograph your own or client's products for an eCommerce store, you need the right equipment to photograph.
We include a list with small details about each item to help you choose the tools you need. Let's start with a quick list of equipment that is really needed for product photography.
Cameras
Every professional photographer needs to have at least two high-performing cameras—one as the main camera and another one as a backup. Unfortunately, if one fails to function properly, then another one can be used.
Lenses
A professional photographer also needs to have a set of lenses. These lenses should be chosen depending on the type of product photography. Without having the right lens for the product, you can't expect to produce enticing images for customers.
Tripods
The tripod is another important piece of equipment. To get sharp product images, using a tripod is very necessary. Because human hands are shaky, and a slight shake of the camera can cause blurry images.
Remote Shutter Release
A remote shutter release fulfills a tripod. It allows you to trigger the shutter button from a distance and prevents the camera shake from pressing the shutter button.
Flashlights
Although using a flashlight is not always a good idea, especially for product photography, it is still essential for every professional photographer. In some situations, it may come in handy for taking product images.
Monitors
Yes, monitor. A professional photographer should have a monitor with him too. Because the camera monitor doesn't offer the actual view of images. It helps to understand the color balance and sharpness more accurately.
Reflector
Regardless of whether it's necessary or not, all professional photographers should have it with them. Moreover, reflectors allow you to add light to the darker areas of the subject. Sometimes it can be helpful for shooting product photography.
Batteries
Professional photographers never charge their batteries during the break between shooting photos. As they need to shoot constantly, they always carry at least two batteries.
External hard drives
Professional photographers never rely on memory cards. They can crush anytime, and there is a huge risk of losing all the images. So, having an external hard drive is also important for full safety.
Camera and Lens Cleaning Kit
Clear images are the first condition of product photography. The product needs to be spot-free in the image. Dust into the lens can cause unwanted spots. So it's important to have a camera lens cleaning kit.
5. Where to get product photography service?
You can easily find eCommerce product photographers these days. Many photographers claim to be the best. However, you need to ensure that the one you are choosing is professional and has ample experience.
You should have a photographer who can deliver you product images where products look so realistic. Luckily, there are a good number of professional photographers too. You can get them online.
Taking photos isn't the end; go for editing services afterward to ensure you get the right delivery. There are also many eCommerce service agencies that provide different types of product photography services.
6. Things to consider before hiring an eCommerce product photographer
There are a few essential factors that you should always consider before hiring an eCommerce photo photographer. It will help you to get the highest benefit from hiring a product photographer.
Choose a professional photographer instead of an amateur one for the highest level of realistic product images.
Check the photographers' portfolio and reviews before assigning.
Search the photography company on social networking sites. There you can get more ideas about the photographer.
Meet the photographer and have a deep conversation about the project and all of the requirements. Try to figure out his photography skills and inabilities.
Make a list of potential photographers and take enough time to choose one of them who can serve you best.
Estimate your budget and consider the amount that s/he charges. If that is not affordable, then don't waste your time and start looking for another professional one.
7. FAQs
Why should I hire a product photographer?
Professional product photographers are quite capable of producing enticing product images. That can successfully push the customers to take action. Plus, they remain consistent with the quality of services.
Why is eCommerce photography important?
eCommerce photography directly impacts boosting sales. Because mainly people consider the product image to make their decision whether to buy the product. And this type of visual content is much more effective than written copy.
What do I need to know when hiring a photographer?
Checking the portfolio is the first thing that you should consider while hiring a photographer. Plus, consider the price that s/he offers.
How much does a product photographer charge?
Prices vary largely depending on the type of services and photographers' portfolio, such as their expertise & experience. However, most of them charge nearly $25-$75 per hour.
Final thought
I tried to cover every necessary detail that you need to know about eCommerce product photography to succeed in boosting sales. By now, you probably understand why eCommerce product photos are vital.
So never compromise with the quality of your product images. To ensure the quality, try to allocate a good budget. This will repay you handsomely in the end!
About the author: