At some point in their career, every self-respecting artist wonders how to sell art prints online to make their passion a real job, although taking this step can be difficult for those artists who sin of insecurity and believe they cannot measure up the market.
If you belong to this group and statements like "Who will ever want to buy my paintings?" or "I'm not good enough to sell my works" are familiar to you, we have good news for you: the online market is so large and varied that there is room for everyone!
Today, in fact, there are endless possibilities to emerge in the web world and to be able to monetize through your art works. There are many sites where to sell art prints online and, above all, there is the power of social networks to sell art prints online and make your art more than just a hobby.
In this article, we will see how you can sell prints of your art online starting from a more entrepreneurial and less hobbyist vision of the thing.
Sell art prints online: what you need to know
Let's start by saying that to sell art prints online is not a simple and trivial undertaking, but it is possible.
On the one hand, there is a huge offer of professional and amateur artists, who have found on the web a valid channel for the dissemination and promotion of their works. On the other hand, however, the demand for original art works by contemporary authors is quite low.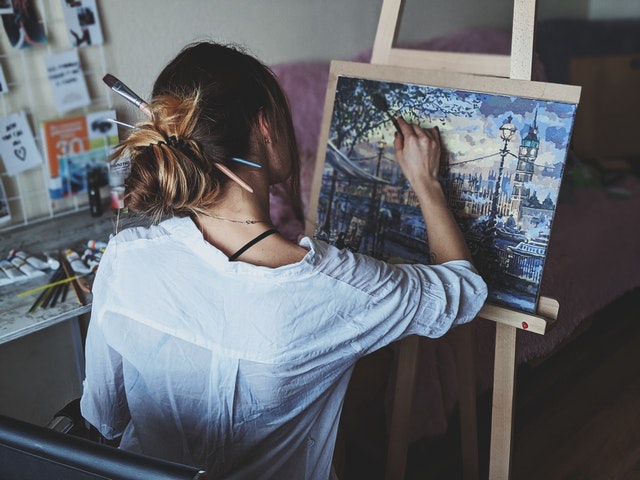 In fact, the spread of low-cost cameras and smartphones with high-quality cameras, the increasingly frequent use of photo retouching programs, together with the possibility of printing their own photographic works on any medium – including canvas – induces many users to prefer the printing of one's own photograph to be exhibited at home rather than buying a painting. Furthermore, the possibility of purchasing modern paintings reproduced in series at extremely low costs reduces the demand for original paintings by contemporary painters.
Therefore, we face a very complex market made up of very few users interested in authors' paintings and many artists who try to sell art prints online. As a consequence, in order to sell prints of your art online and to be successful as an artist, it is not enough to create valuable works and find interested customers: you need to know the market and be able to place your works.
Overcoming the fear of selling prints of your art online
Before starting to sell prints of your art online, you should first believe in yourself and in your work. Selling means earning money, of course, but it also means exposing yourself and this can scare many artists. Indeed, painting for yourself and showing your works to friends and relatives is quite different than to give a value and a price to those works and to expose yourself to the gaze and possible criticism of the public. Furthermore, you may feel you are not good enough to sell your art prints online: "My paintings are beautiful to be given as gifts, but not beautiful enough to be bought by someone".
We suggest you overcome your insecurity and your fears, and remember that behind every art print there are hours of work and commitment and this effort deserves to be recognized and paid for. After all, if no one had paid for their work, today we could not enjoy the works of the greatest artists of all time!
Know the customers to sell your art prints online
Once you have overcome your insecurities and are ready to sell prints of your art online, you need to know your audience. Who is interested (or could be interested) in your works? How many of these admirers of your art can turn into customers?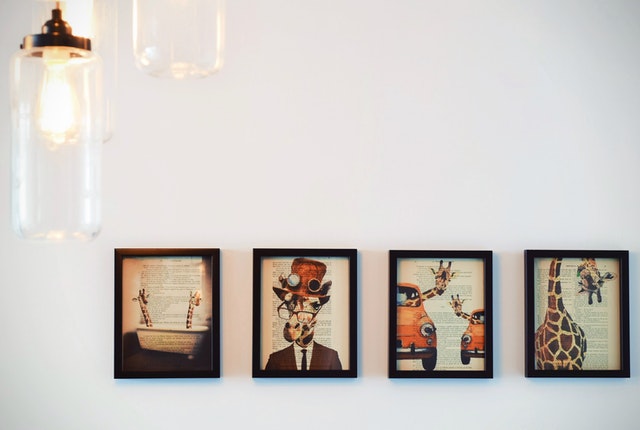 Keep always in mind that, although many people like art, only a few will really appreciate your works, at least initially, to the point they would spend money to grab one. You may think that the collectors you need to turn to are rich people of a certain age with whom it is difficult to get in touch; in reality, statistically speaking, your potential buyers belong – and will belong more and more – to the category of Millennials or Generation Y.
It is therefore important to have clear ideas about what and to whom you want to sell your paintings, in order to understand where to sell art prints online and to choose the sales channels most in line with the target you want to address.
Start to sell art prints online thanks to Marketing and Social Media
As we have mentioned, selling art prints online is not easy itself, but what complicates the situation even more is that artists often prefer to exclusively devote themselves to the creation of their works and they totally neglect the most important aspect of selling – that is marketing, expecting that a third benefactor takes charge of the economic investment for it.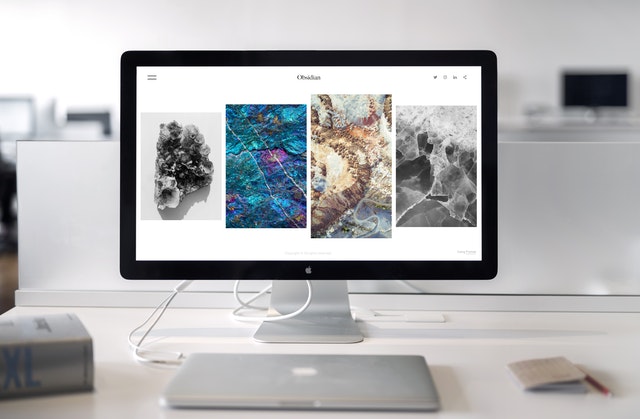 Unfortunately, this choice is not always a winning one: of course, art dealers and art galleries can, in some cases, invest in artists they firmly believe in but, for obvious reasons, this number will be extremely small, so that the vast majority of artists will be abandoned to their fate.
We therefore invite you not to neglect the importance of marketing to promote and sell prints of your art online through Social Networks: for example Facebook, Instagram, Twitter, Pinterest, Linkedin, to name the most powerful. Try to think how many thousands of people could reach your artworks through social media with the right marketing actions!
Growing your online authority is essential in order to undertake an entrepreneurial path aimed at selling art prints online.
How to sell art prints online with Vetrina Live
If, on the other hand, you are wondering how to sell art prints online on your own sales space, we recommend you to create an e-commerce store. We know that e-commerce platforms can be very expensive and difficult to use; for this reason we want to talk to you about Vetrina Live, a 100% Italian platform compatible with any type of business, product or service you want to sell.
Vetrina Live is easy to use, but at the same time it offers a complete and structured e-commerce on which you can add and modify the products on sale in complete autonomy and simplicity, without the need for any technical skills. Furthermore, Vetrina Live allows you to manage orders efficiently, directly from the administrative panel of your showcase (even from a smartphone) and to share all the news in a few clicks via Whatsapp, Instagram, Facebook and other social networks.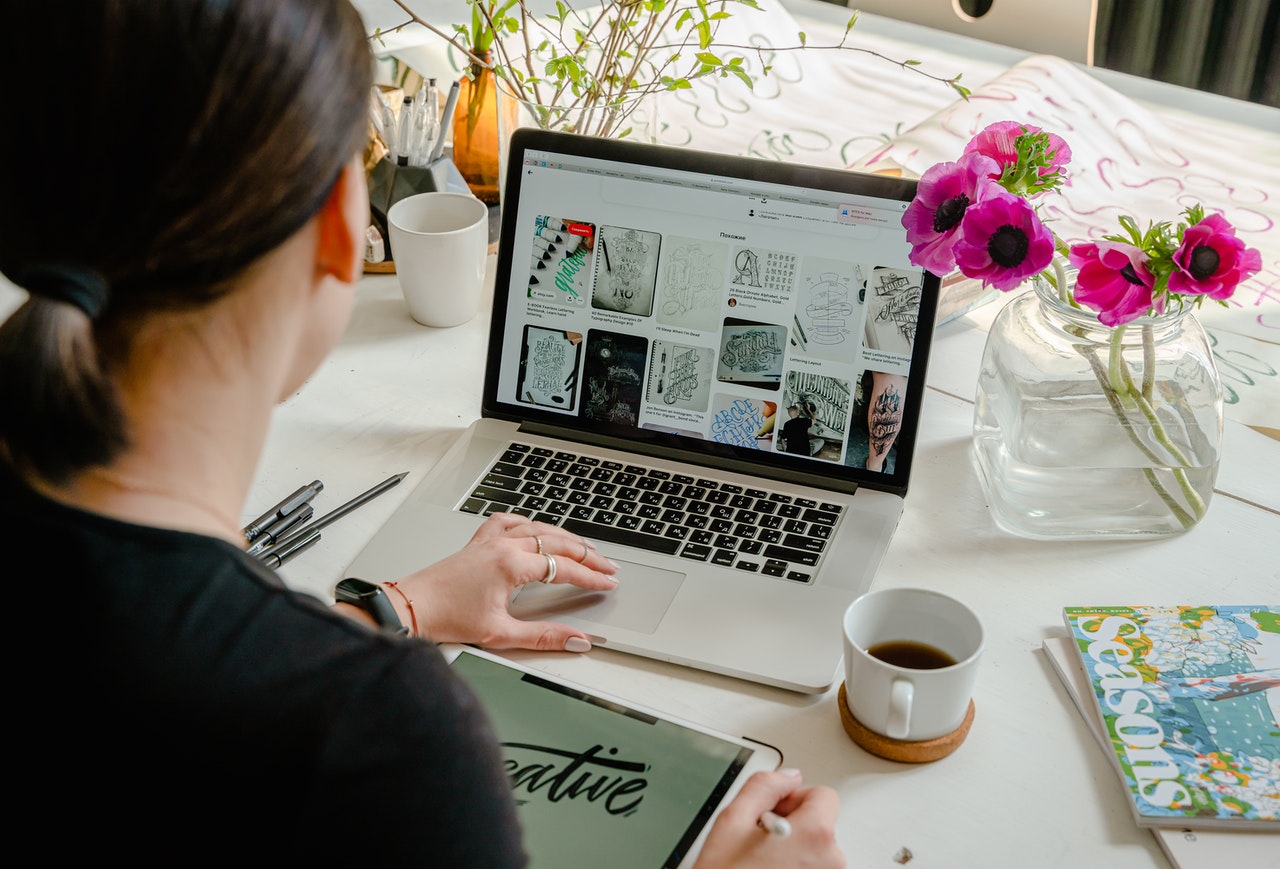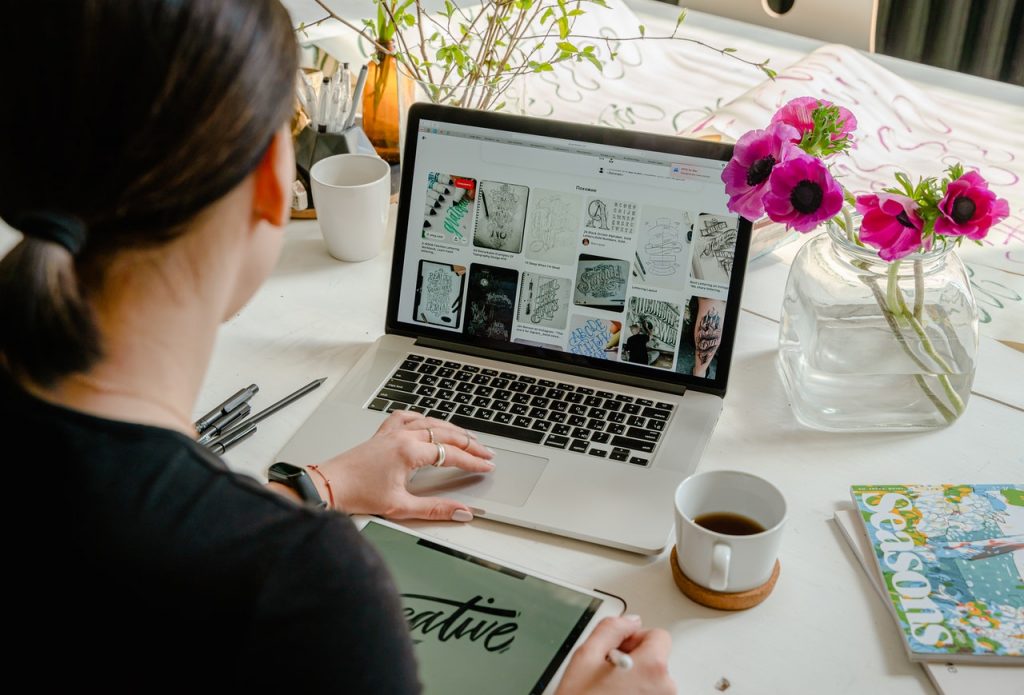 An additional advantage of the platform is that Vetrina Live does not keep any commission on sales! To create your showcase and to sell art prints online, just choose the monthly plan that best suits your needs and start your e-commerce at a minimum cost of €0.20 per day with iOS and Android mobile app included and no commissions on sales. 
If you've decided to sell prints of your art online and already have a large number of works to put in the market, creating your own e-commerce with Vetrina Live can be the right solution to collect your works in a single easy-to-manage sales space.
Where to sell art prints online: the 10 best sites
In the light of what has been said so far, it is clear that the web is a great place where to sell art prints online, both for amateurs and professional artists.
You can turn to marketplaces such as eBay and Amazon, or to social networks such as Facebook and Instagram, which however have many disadvantages for the artist since they are generalist platforms, not aimed at a specialized audience and not technically designed to best enhance a work of art.
It is certainly better to opt for specialized portals where the public is targeted and the artist has a better chance of attracting users and selling art prints online. So let's see what are the 10 best sites where to sell art prints online: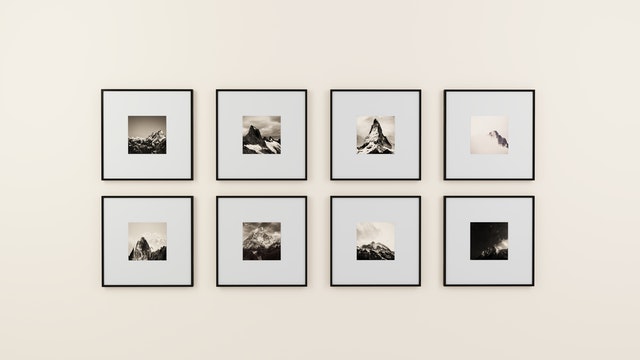 Whichever website you choose to sell your work of art online, always remember to upload an image of high quality and exclusively focused on your work, in order to attract the customer's attention and have a more professional and refined result. The views will increase thanks to the beautiful images chosen, depending on the number of works uploaded and on how constant your presence on the platform will be.
Conclusions
If you have landed here with the idea of discovering how to sell art prints online, we are sure that after reading this article you have learned that there are numerous possibilities to sell your work of art online: from the most popular websites where you can sell art reproductions to specialized portals where to sell original art prints online.
Ultimately, the advice we would like to give you to sell art prints online is not to be afraid to give the right value (and price) to your works, to open your mind towards the art trade, to explore new sales channels and, above all, to be patient: results may take a while to come, but they will!